Serenity Ridge Dialogues 2021
A FREE ONLINE SUMMIT WITH TENZIN WANGYAL RINPOCHE AND GUESTS
October 23-24
Sample the 2020 Dialogues in this exceptional conversation between Tenzin Wangyal Rinpoche and Yongey Mingyur Rinpoche HERE
Explore the frontier where Buddhism and science meet
Join spiritual and scientific leaders from around the world to discuss how science and spirituality bridge our human experience and inform our practice.
Featuring Tenzin Wangyal Rinpoche
Founder and spiritual director of Ligmincha International, Geshe Tenzin Wangyal Rinpoche is a respected and beloved teacher and meditation master from Tibet.
SERENITY RIDGE DIALOGUES
A unique opportunity to explore the frontier of science and spirituality, guided by Geshe Tenzin Wangyal Rinpoche.
October 23-24, 2021
When we bring our attention to our body, our breath and our mind, what happens and why? How does our relationship to sensations, thoughts and perceptions change through meditation and other energetic practices? Can science and medicine inform how we engage with these ancient traditions? At the Serenity Ridge Dialogues online summit this October, you'll explore these fascinating questions and much more.
Geshe Tenzin Wangyal Rinpoche will be joined by honored guests His Holiness the Sakya Trizin, Dr. B. Alan Wallace, author and expert on Tibetan Buddhism, and leading scientists, physicians and practitioners for this FREE, LIVE ONLINE SUMMIT from October 23-24.
The Dialogues feature deep conversations at the intersection of scientific and spiritual knowledge about body, breath and mind. Buddhism, medicine, neuroscience, physics, and physiology are the heart of this online summit from Serenity Ridge Retreat Center, Ligmincha International and Wisdom Publications.
The summit opens Saturday morning with an invitation to center yourself through guided meditation with Alejandro Chaoul. Our keynote follows with a dialogue between Geshe Tenzin Wangyal Rinpoche, His Holiness the Sakya Trizin and Dr. B. Alan Wallace, moderated by Wisdom CEO/Publisher Dr. Daniel Aitken on the intersection of science and spirituality in our lives today, and several facets of practicing dharma in the modern world. Hear them share their unique views on the convergence of science and Buddhism and how it can inform your spiritual practice. Join live on Zoom or watch live on Facebook.
Saturday October 23 and Sunday October 24 will feature a series of live Zoom webinars, including:
4 dialogue sessions featuring presentations of recent scientific and medical research on the body, breath, and mind in moderated discussion.

14 expert panelists.


5 guided meditation sessions with Tenzin Wangyal Rinpoche and other esteemed teachers.

Tibetan yoga practice with Serenity Ridge's Alejandro Chaoul and Rob Patzig.

Connect during a live audience Q&A session featuring all the panelists in our culminating capstone event!
This summit will be recorded and the recordings will be available for purchase afterward.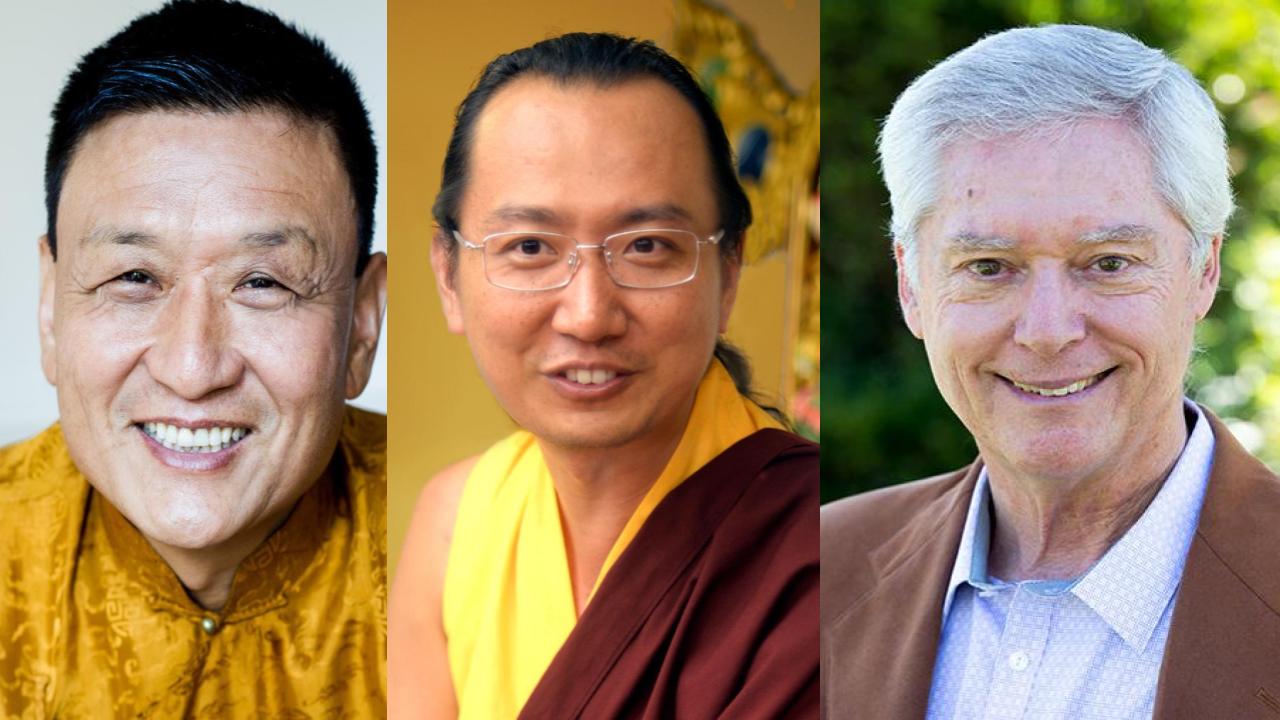 Keynote: A Conversation with Tenzin Wangyal Rinpoche, His Holiness the 42nd Sakya Trizin, Ratna Vajra Sakya and Dr. B. Alan Wallace
Geshe Tenzin Wangyal Rinpoche, His Holiness the 42nd Sakya Trizin, Ratna Vajra Sakya and Dr. B. Alan Wallace will engage in a discussion moderated by Wisdom CEO/Publisher Dr. Daniel Aitken on the intersection of science and spirituality in our lives today, and several facets of practicing dharma in the modern world.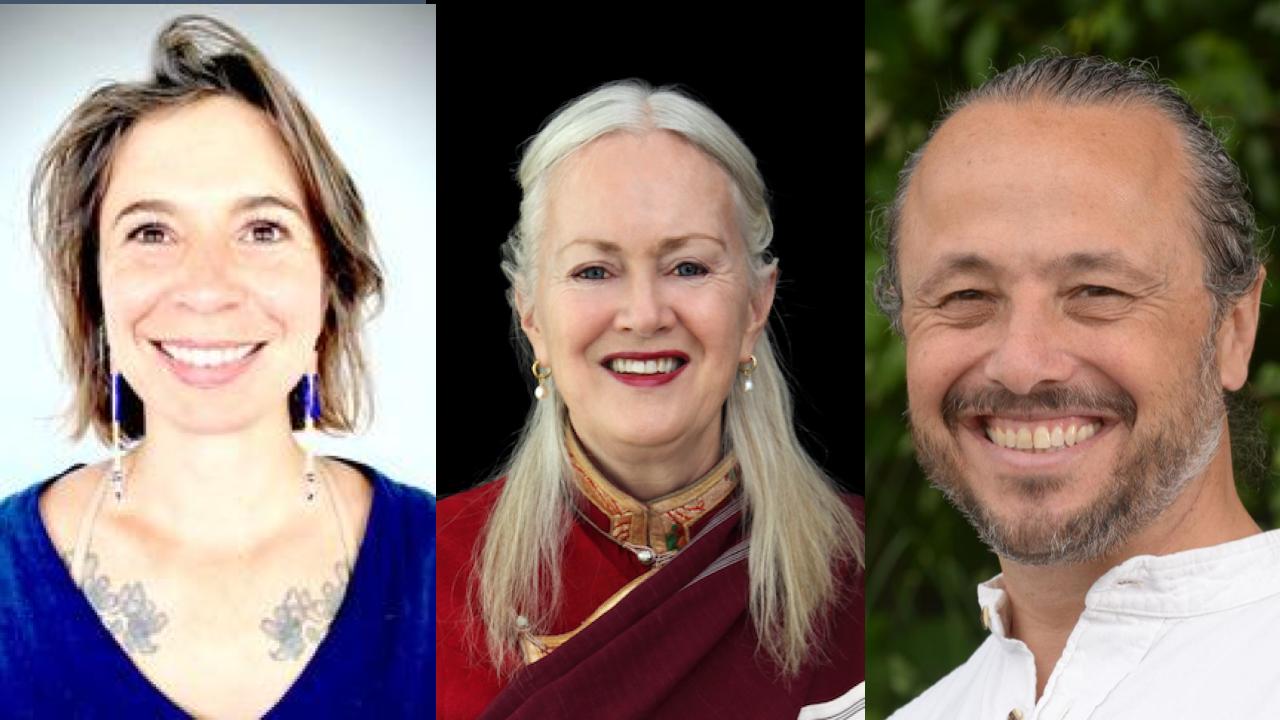 1. Body
Geshe Tenzin Wangyal Rinpoche – Discussant
Dr. Eve Ekman – Presenter
Lama Tsultrim Allione – Discussant
Dr. Alejandro Chaoul – Moderator
"What happens if we try feeding, not fighting, the things that scare us?" 
Feeding Your Demons® (FYD) is an adaptation of chöd by Lama Tsultrim Allione, into a structured meditation in which the participant uses visualization to transform negative emotional experiences through befriending those difficulties rather than pushing them away. In this panel, Lama Tsultrim Allione will describe FYD, and the reasons she made this adaption of the traditional chöd practice. Dr. Ekman will follow, reporting on her study that looked at FYD as an intervention for adult meditation practitioners with elevated symptoms of depression and anxiety. Tenzin Wangyal Rinpoche will bring insights to the discussion of his personal experience and teaching Chöd in monastic and lay settings. Dr. Alejandro Chaoul, author of Chöd Practice in the Bon Tradition, will moderate this panel on the impact of relying on our body as a support.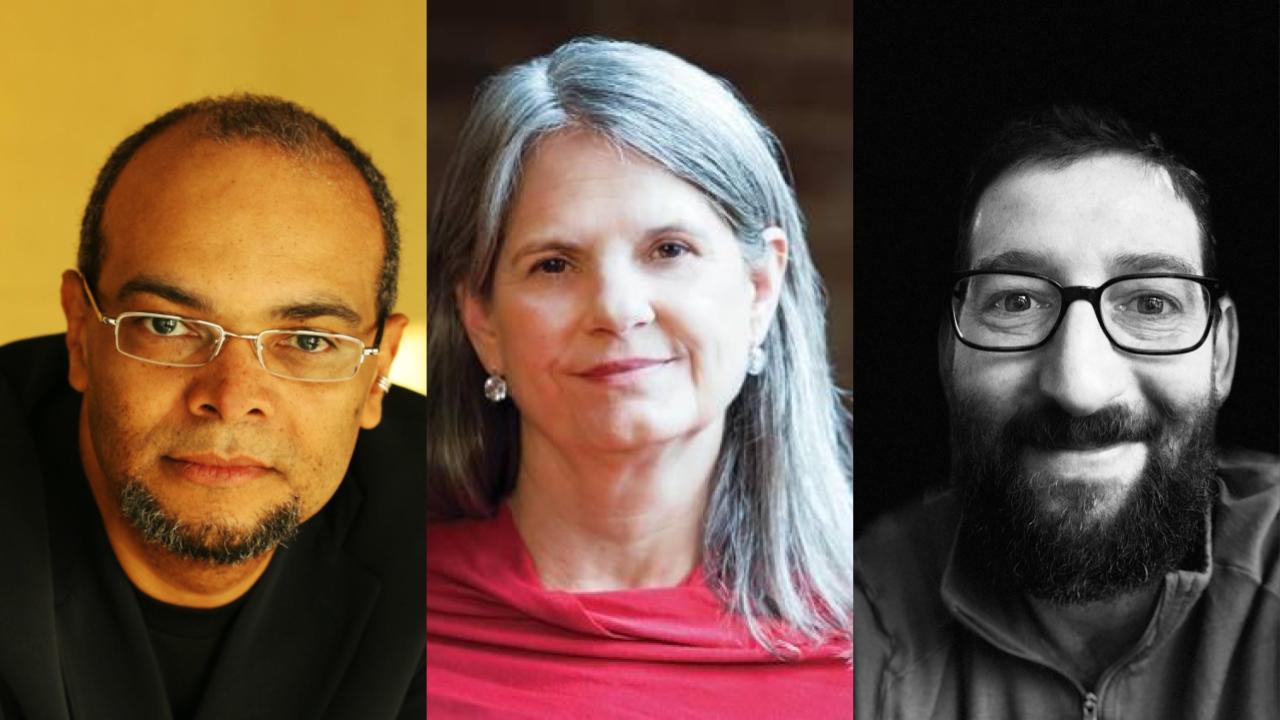 2. Breath
Geshe Tenzin Wangyal Rinpoche – Discussant
Dr. Julian Thayer – Presenter
Cyndi Lee – Discussant
Dr. Dave Vago – Moderator
Early yoga sutras describe breath as a vital life-force that can be modulated in various ways to influence health, stabilize the mind, and increase longevity. Research into basic respiratory physiology, and effects of applying breath-control methods, lend credence to the value of monitoring and regulating our inhalations and exhalations with specific psychological and cardiovascular benefits. Yet, much of the meditation research literature has failed to account for the effects of respiration on relevant health outcomes and neurophysiological changes resulting from meditation practice. In fact, every meditation technique relies on breathing, which may be the lowest common denominator in approaches to calm or arouse the body and mind. This session with Dr. Julian Thayer will discuss basic respiratory physiology, how breathing influences different systems of the body, and how compassion-based practices may support neurovisceral integration – the health-promoting relationship between cardiovascular, respiratory, and neural systems. Dialogue will then ensue between yoga teacher and Buddhist chaplain, Cyndi Lee, Dr. Thayer, and Tenzin Wangyal Rinpoche, and moderated by neuroscientist Dr. David Vago, to explore the potential for  pranayama practices in contributing to the emerging science and practice of breath regulation for health and longevity.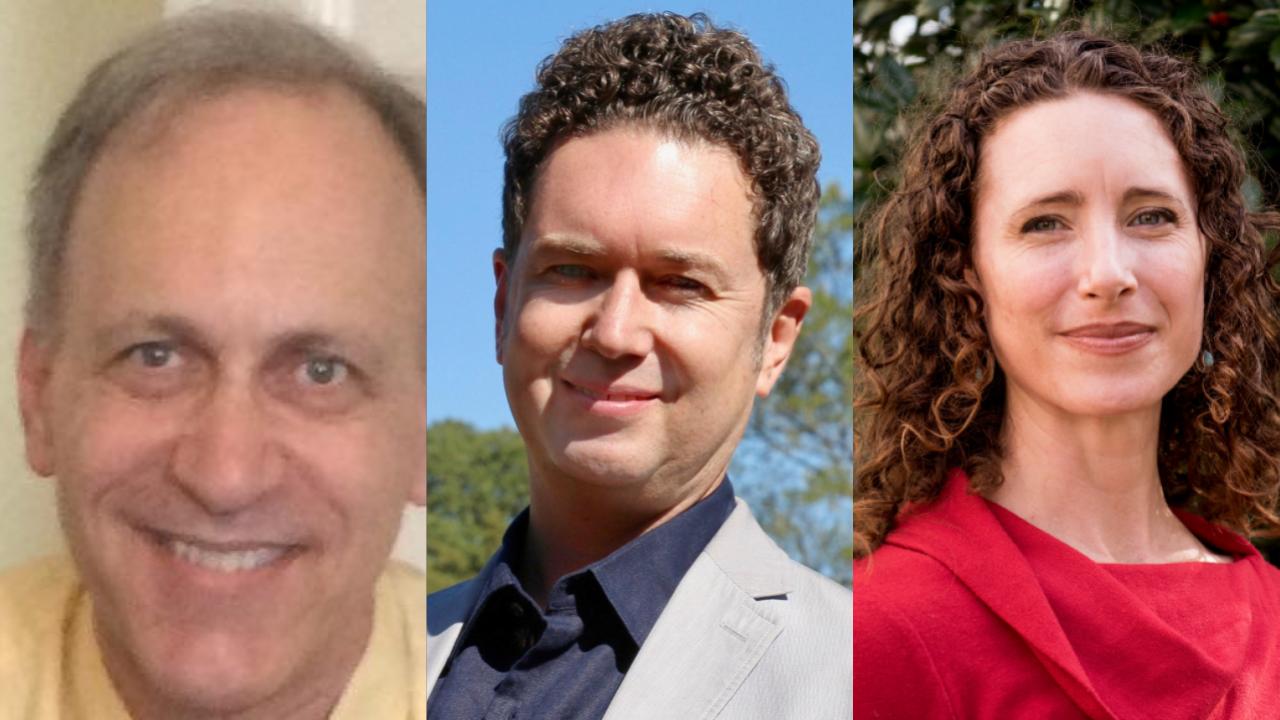 3. Mind
Geshe Tenzin Wangyal Rinpoche – Discussant
Dr. Ken Paller – Presenter
Dr. Michael Sheehy – Discussant
Dr. Tawni Tidwell – Moderator
The Mind session is dedicated to a discussion about the intersections between the most recent science on lucid dreaming and Tibetan practices of dream yoga. The presentation begins with an overview by Dr. Ken Paller of the research on human memory to make the distinction between memory capabilities that allow for conscious experiences of recollection versus implicit memory functions that unfold in an unconscious manner. This discussion will then explore how memory processes relate to dreams. Dr. Paller presents new research that modifies memory processing during sleep through sensory stimulation, and on  recent studies which have included two-way dialogues with sleepers during their dreams. The session turns to a dialogue about how understandings of memory and dreams in neuroscience relate to Tibetan dream yoga practices. The response by Dr. Michael Sheehy, scholar of Tibetan Buddhism and contemplative studies, discusses techniques and operations active during Tibetan Vajrayana practices of dreaming as described in dream yoga manuals. The session concludes with an open discussion moderated by Dr. Tawni Tidwell, a biocultural anthropologist and Tibetan medical doctor, in dialogue with Dr. Paller and Dr. Sheehy with Tenzin Wangyal Rinpoche about practices and experiences of dreaming, and about dreaming as a practice to alter consciousness and a sense of self as understood within the sciences and Tibetan contemplative traditions.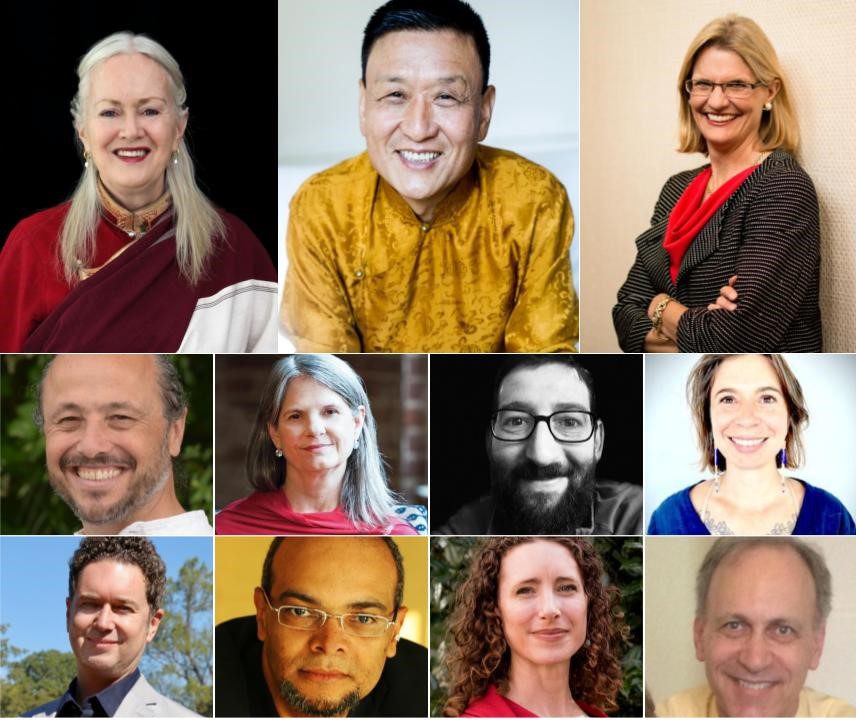 4. Capstone
Geshe Tenzin Wangyal Rinpoche – Discussant
Lama Tsultrim Allione – Discussant
Dr. Alejandro Chaoul – Discussant
Dr. Eve Ekman – Discussant
Cyndi Lee – Discussant
Dr. Ken Paller – Discussant
Dr. Michael Sheehy – Discussant
Dr. Julian Thayer – Discussant
Dr. Tawni Tidwell – Discussant
Dr. Dave Vago – Discussant
Dr. Ruth Wolever – Moderator
The Capstone session is the apex of the program. Moderated by Dr. Ruth Wolever, the Capstone sessions brings together in dialogue all the participants  from the thematic sessions of body, breath, and mind to synthesize core ideas and explorations that have emerged. Discussion will intentionally connect-the-dots to bring the overarching themes of the program into a unified whole.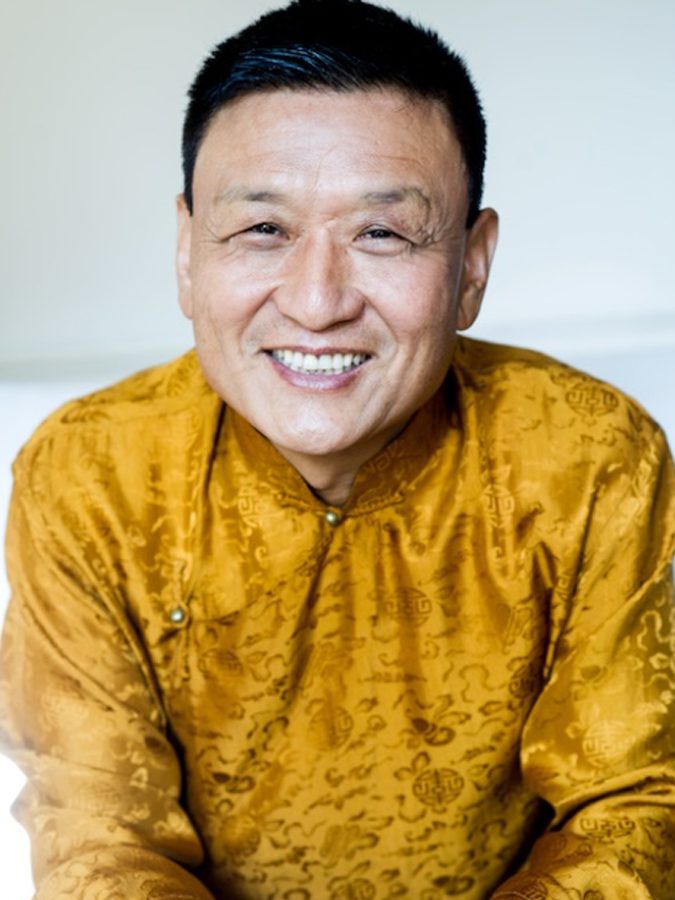 Geshe Tenzin Wangyal Rinpoche
Founder and spiritual director of Ligmincha International, Geshe Tenzin Wangyal Rinpoche is a respected and beloved teacher and meditation master in the Bön Buddhist tradition of Tibet. He has students in more than 25 countries, teaches around the world and reaches thousands of students through his online programs. Trained as a Bön monk, Rinpoche now lives as a householder, allowing him to more fully relate to the needs and concerns of his students. Known for the depth of his wisdom and his unshakeable commitment to helping students recognize their true nature, he is the author of many books and online courses.
His Holiness the 42nd Sakya Trizin, Ratna Vajra Sakya
His Holiness Ratna Vajra Sakya is the 42nd throne holder of the Sakya tradition of Tibetan Buddhism and the eldest son of His Holiness the 41st Sakya Gongma Trichen. Considered one of the most highly qualified lineage masters of Tibetan Buddhism, he is renowned for his erudition and the clarity of his teachings. His Holiness belongs to the prestigious Sakya Khön family, whose successive generations have provided an unbroken lineage of outstanding masters.
Born on 19th November, 1974 in Dehradun, India, His Holiness was, from birth, the recipient of countless blessings, empowerments and teachings from His Holiness the 41st Sakya Gongma Trichen as well as many other learned and accomplished masters.
His Holiness' formal education began when he was six years old, under the tutorship of Venerable Rinchen Sangpo, with the study of Tibetan reading, writing, grammar, memorisation and recitation of basic prayers and rituals. In 1987, when His Holiness was twelve, he passed his first major examination at the Sakya Centre in Rajpur, Dehradun. Two years later, he completed his basic studies of the major rituals and scriptures of the tradition.
In 1990, he joined the Sakya College where he studied mainly Buddhist philosophy under the late Khenpo Migmar Tsering. In 1998, after years of rigorous training, he completed his studies there and was awarded the Kachupa degree, "master of ten scriptures". In addition to his philosophical studies, His Holiness received many exoteric and esoteric teachings, empowerments, blessings, initiations, oral transmissions, explanations and pith instructions, mainly from His Holiness Sakya Gongma Trichen, and also from many other important lineage masters, including His Holiness the 14th Dalai Lama, His Eminence Chogye Trichen Rinpoche, His Eminence Luding Khenchen Rinpoche, and Khenchen Appey Rinpoche.
Starting from the early age of twelve, His Holiness has completed numerous meditation retreats, including the rigorous and complete Hevajra retreat, one of the prerequisites for bestowing the Lamdre empowerments. Among all his precious teachers, His Holiness Sakya Gongma Trichen has always been, and continues to be, his main Root Guru and source of guidance and inspiration.
In 2002, after a long search for a suitable wife, Her Eminence Dagmo Kalden Dunkyi, was chosen, in the age-old Sakya tradition of holy divination, to be the spiritual consort of His Holiness. They have three children together, who are also being brought up in accordance with the ancient Buddhist traditions of scholarship.
With wisdom and compassion, His Holiness continues to regularly transmit numerous empowerments and teachings at renowned Buddhist institutes such as the Sakya Institute, the Dzongsar Institute, Sakya College, Tantric College, International Buddhist Academy, and countless other schools, centres, and monasteries all over the world.
In March 2017, His Holiness inherited the mantle of leadership from his esteemed father and Root Guru, in his new capacity as the 42nd throne holder of the Sakya tradition of Tibetan Buddhism. In doing so, he continues to guide and inspire Dharma students from all over the world with his wisdom, genuine qualities of unaffected simplicity, humility and complete honesty, by presenting the Buddha's teachings in the most authentic way, while maintaining the purest of Buddhist traditions.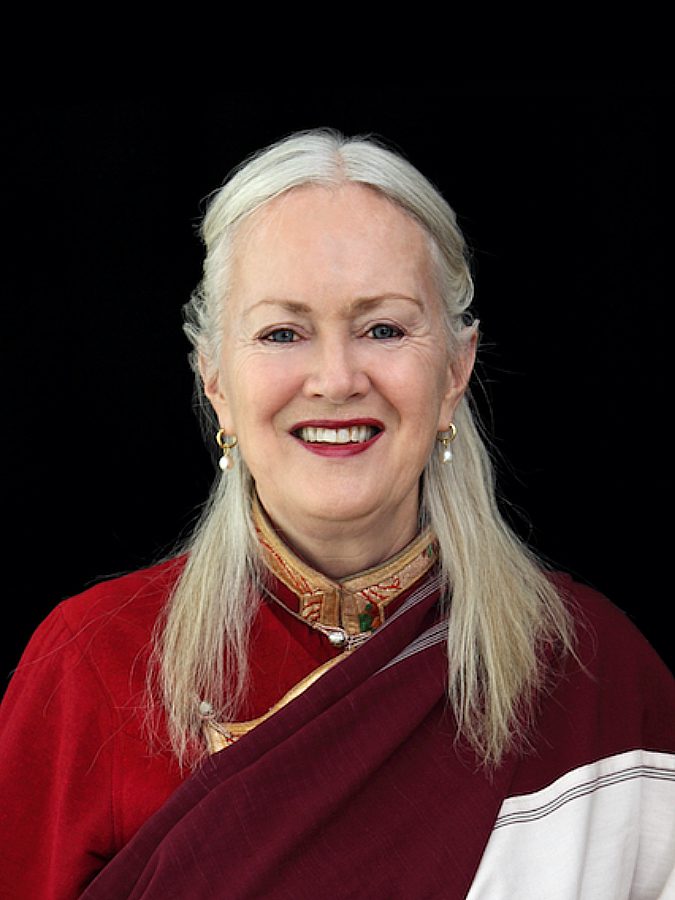 Lama Tsultrim Allione
Lama Tsultrim Allione is the bestselling author of Women of Wisdom (1984), Feeding Your Demons (2008), and Wisdom Rising Journey into the Mandala of the Empowered Feminine (2018). Lama Tsultrim is the founder of Tara Mandala, a 700-acre retreat center with a three-story temple and library dedicated to the divine feminine in the Buddhist tradition near Pagosa Springs, in southwest Colorado. She leads a vibrant international community with over forty groups around the world. Born in New England, she traveled to Asia in her late teens and in 1970 at the age of 22 in Bodhgaya, India she became the first American to be ordained as a Tibetan Buddhist nun. She later disrobed, married and became the mother of three and now is grandmother of six. In 2007 she was recognized in Tibet and Nepal as the reincarnation of a renowned 11th-century Tibetan yogini, Machig Labdrön, and she is one of the few women Lamas in the world today. In 2012 she received the Machig Labdron Empowerment from His Holiness the 17th Karmapa.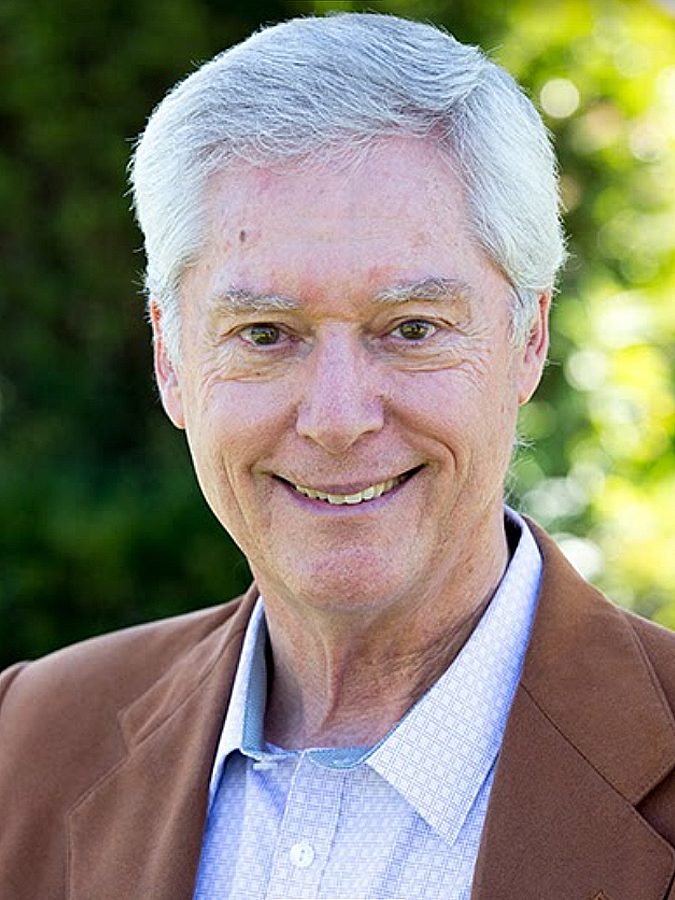 B. Alan Wallace, PhD
Dr. B. Alan Wallace is a prominent voice in the emerging discussion between contemporary Buddhist thinkers and scientists who question the materialist presumptions of their 20th-century paradigms. He left his university studies in 1971 and moved to Dharamsala, India to study Tibetan Buddhism, medicine, and language. He was ordained by H.H. the Dalai Lama, and over fourteen years as a monk he studied with and translated for many of the generation's greatest lamas. In 1984 he resumed his Western education at Amherst College where he studied physics and the philosophy of science, graduating summa cum laude. He then applied that background to his PhD research at Stanford on the interface between Buddhism and Western science and philosophy. Since 1987 he has been a frequent translator and contributor to meetings between the Dalai Lama and prominent scientists, and he has written and translated more than 40 books. Along with his scholarly work, Alan is regarded as one of the West's preeminent Buddhist meditation teachers. He is the founder and director of the Santa Barbara Institute for Consciousness Studies and of the Center for Contemplative Research in Crestone, Colorado.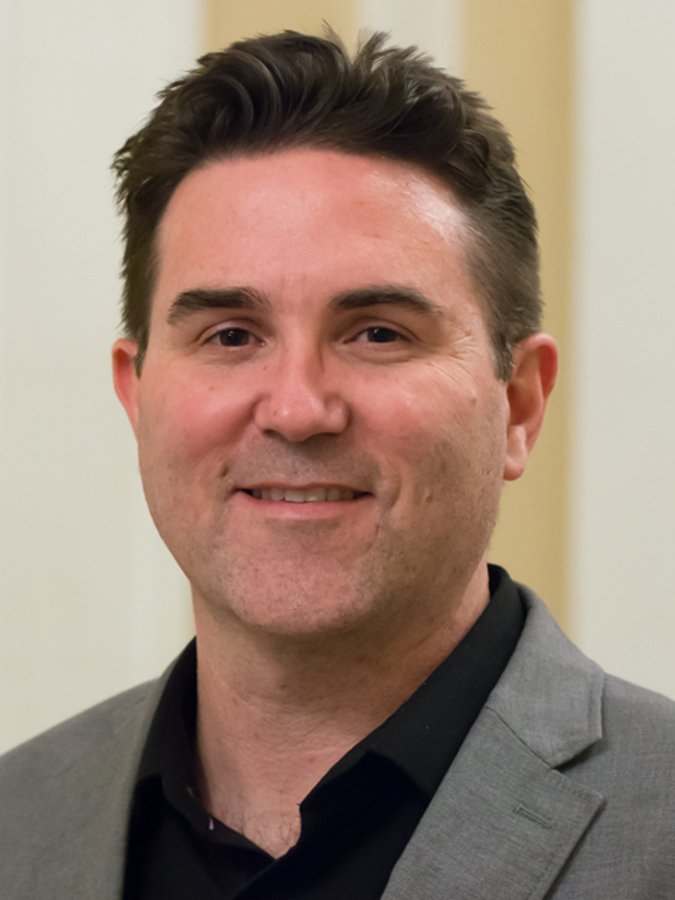 Daniel Aitken, PhD
Daniel is an experienced business executive with over a decade of insights gathered from corporate and consumer marketing executive roles working for multinationals such as Canon, and large financial firms such as Westpac. While pursuing his marketing career, Daniel continued to foster his lifelong interest in Tibetan Buddhism, the Tibetan language, and its literature. This has taken him across Australia, America, India, Nepal, and Tibet to pursue a deeper understanding of Buddhist theory and practice with masters from the living tradition. Daniel also reads Sanskrit and Tibetan and has a PhD in Buddhist Philosophy.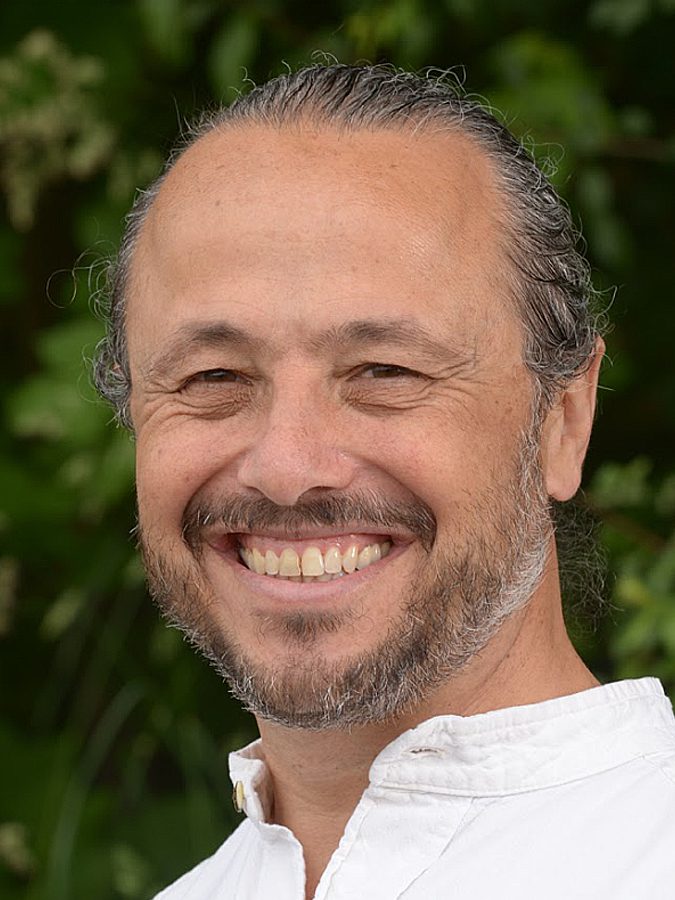 Alejandro Chaoul, PhD
Dr. Alejandro Chaoul, PhD, is the founder and director of The Jung Center's Mind Body Spirit Institute. He has been a student of Tibetan Buddhism since 1989, and particularly in the Bon tradition since 1991. Alejandro is a senior teacher at The 3 Doors and a Tibetan Yoga and meditation teacher for the Ligmincha Institute. As an assistant professor and director of education at MD Anderson Cancer Center's Integrative Medicine Program, for the last 20 years Alejandro has taught Tibetan meditation to cancer patients, their families, and caregivers, and researches the effects of Tibetan mind-body practices with cancer patients. He is also a fellow of the Mind and Life Institute.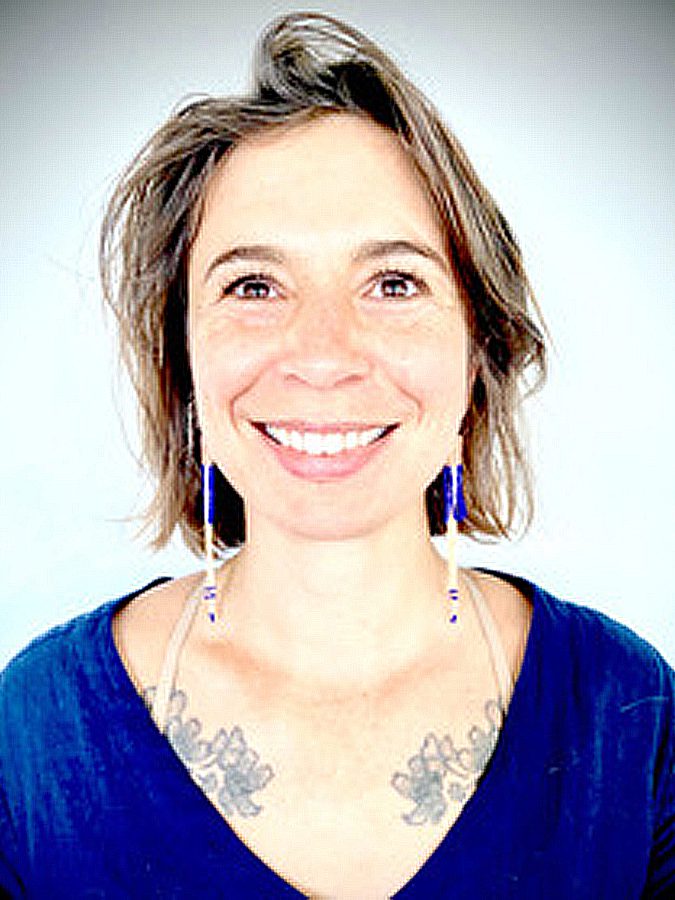 Eve Ekman, PhD
Dr. Eve Ekman PhD, MSW is a contemplative social scientist designing, delivering and evaluating tools to support emotional awareness in the fields of health care, wellbeing, and technology. Developing emotion awareness means we have a vocabulary to describe our emotions, understand the core causes of our emotions, and cultivate a compassionate intention for how we embody and enact our emotions. Emotion awareness is a scientifically proven tool for regulating and communicating our daily emotion responses and is intimately tied to our physical, psychological, and collective well being. Eve draws on advanced training and life experiences in clinical social work, integrative medicine, and contemplative meditation practices and science.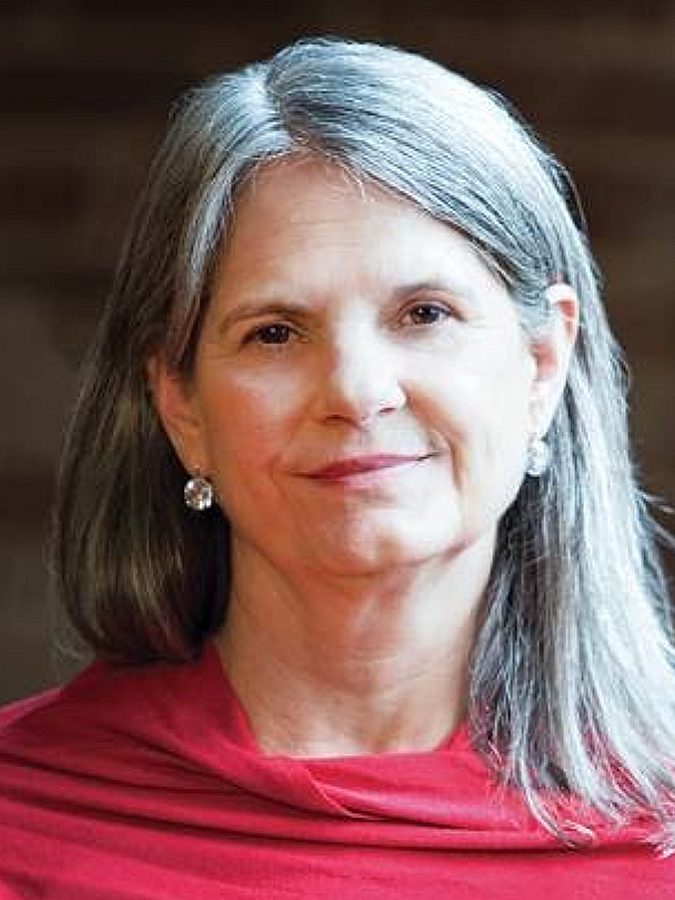 Cyndi Lee
Cyndi Lee has been teaching yoga since 1978, meditation since 1994, and leading teacher trainings since 1997. Founder of OM yoga, Cyndi is the author of "Yoga Body, Buddha Mind" and "May I Be Happy: A Memoir of Love, Yoga, and Changing My Mind." A practitioner of both Hatha Yoga and Buddhism, she has been featured on ABC's "Good Morning America" and The New York Times, and written for Real Simple, Self and Yoga Journal. Cyndi's guru is the Tibetan master, Gelek Rimpoche and she was ordained as a Buddhist Chaplain by Roshi Joan Halifax. She holds a BFA and MFA in Dance from University of California, Irvine.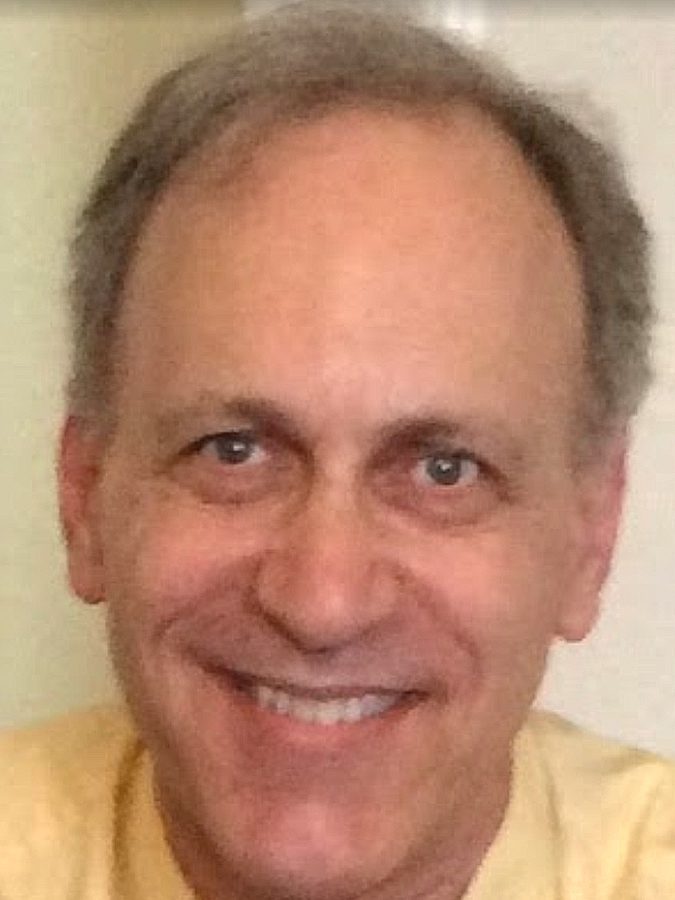 Ken Paller, PhD
Ken Paller is a Professor at Northwestern University, where he holds the James Padilla Chair in Arts & Sciences and serves as Director of the Training Program in the Neuroscience of Human Cognition. Ken has authored or co-authored nearly 200 scientific articles, reviews, and book chapters, most of which are available on his lab website. His research has focused on human memory, consciousness, and sleep. His article, "Do House-Elves Clean Your Brain While You Sleep?" provided a summary of his work for young people. He was born and raised in Los Angeles, and educated at UCLA, the University of Kent at Canterbury, and the University of California, San Diego. He is a Fellow of the Association for Psychological Science and the Mind and Life Institute. Ken visited Gaden and Drepung Monastery in Mundgod, India, in 2018 and 2019 to teach neuroscience to monks through the Emory-Tibet Science Initiative.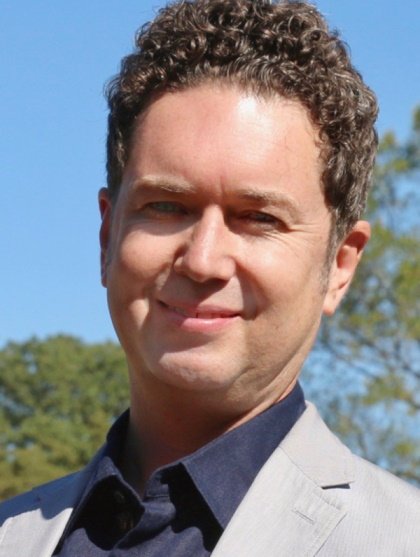 Michael Sheehy, PhD
Michael R. Sheehy is a research assistant professor in Tibetan and Buddhist studies and the director of scholarship at the Contemplative Sciences Center at the University of Virginia. His writing, translation, and research give attention to philosophical thought and contemplative practices in Tibet, and more broadly, to the relevance of meditation research to the interdisciplinary humanities. Michael has studied extensively in Buddhist Asia, including three years in a Buddhist monastery in the nomadic Golok region of eastern Tibet and over a decade working with monastic communities on-the-ground to digitally preserve rare manuscripts across the Tibetan plateau. As a visiting scholar at Harvard Divinity School and at the Mind & Life Institute – where he directed programs including Mind & Life Dialogues XXXII in Botswana and XXXIII in India with the Dalai Lama – he has collaborated in interdisciplinary and intercultural dialogues that interface Buddhism with discourses in the humanities, cultural psychology, and the cognitive sciences. His current research focuses on generative, dynamic, and ever-evolving processes of contemplative practices detailed in Tibetan Buddhist yoga and meditation manuals. He is co-editor of The Other Emptiness: Rethinking the Zhentong Buddhist Discourse in Tibet.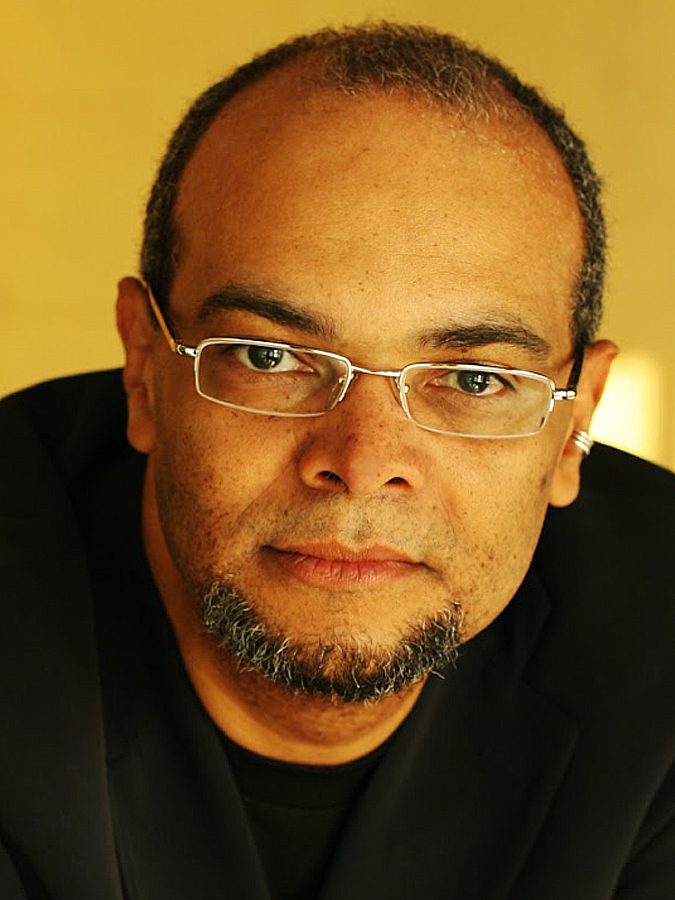 Julian Thayer, PhD
Dr. Julian F. Thayer received his Ph.D. from New York University in psychophysiology with a minor in quantitative methods. Dr. Thayer is currently Distinguished University Professor of Psychological Sciences at the University of California, Irvine and the Ohio Eminent Scholar Professor in Health Psychology Emeritus and Academy Professor at The Ohio State University. He has also been a visiting professor at Sapienza University in Rome, the University of Bergen in Norway and the Free University of Amsterdam and a Research Fellow in Residence at the STUDIO for Creative Inquiry at Carnegie Mellon University. He has published over 400 research papers and book chapters, received numerous research and distinguished scientist awards including a Fulbright Fellowship and an Alexander von Humboldt Research Award. In 2020 he was identified by the Web of Science as a "Highly Cited Researcher", a designation given to the top 0.1% of researchers. He is a Fellow of the Association for Psychological Sciences, the Society of Behavioral Medicine, and the Academy of Behavioral Medicine Research. He is a former Associate Editor of Psychophysiology, and Bio-Psycho-Social Medicine, is on the editorial board of Psychosomatic Medicine as well as Music and Medicine. Dr. Thayer is also a critically acclaimed musician with numerous recordings and international performances including with Charlie Mariano, Geri Allen, Scott Robinson, and Pheeroan ak Laff.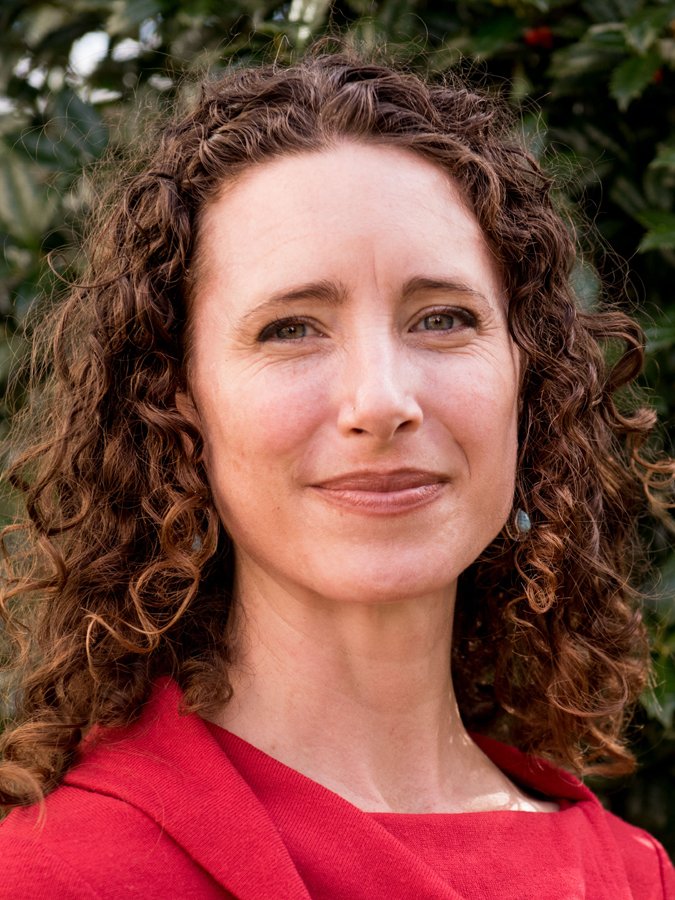 Tawni Tidwell, PhD
Dr. Tawni Tidwell is a biocultural anthropologist (PhD, Emory University) and a Tibetan medical doctor, the first Westerner to have formally completed her Tibetan medical education in a Tibetan institution alongside Tibetan peers. Dr. Tidwell trained at Men-Tsee-Khang in north India and at the Sorig Loling Tibetan Medical College of Qinghai University in eastern Tibet; the comprehensive five-year medical program followed by a one-year internship and subsequent apprenticeships with senior physicians across the Tibetan plateau. Previously at the Austrian Academy of Sciences and now at the Center for Healthy Minds (Madison, WI), Dr. Tidwell extends her work into an investigation of how Tibetan medicine understands physiologic, psychologic, pharmacologic and ritual paradigms of transformation and traditional modes of healing and resilience. She seeks an integral understanding of the ecological relationships that sustain well-being, vitality and balance from within and without.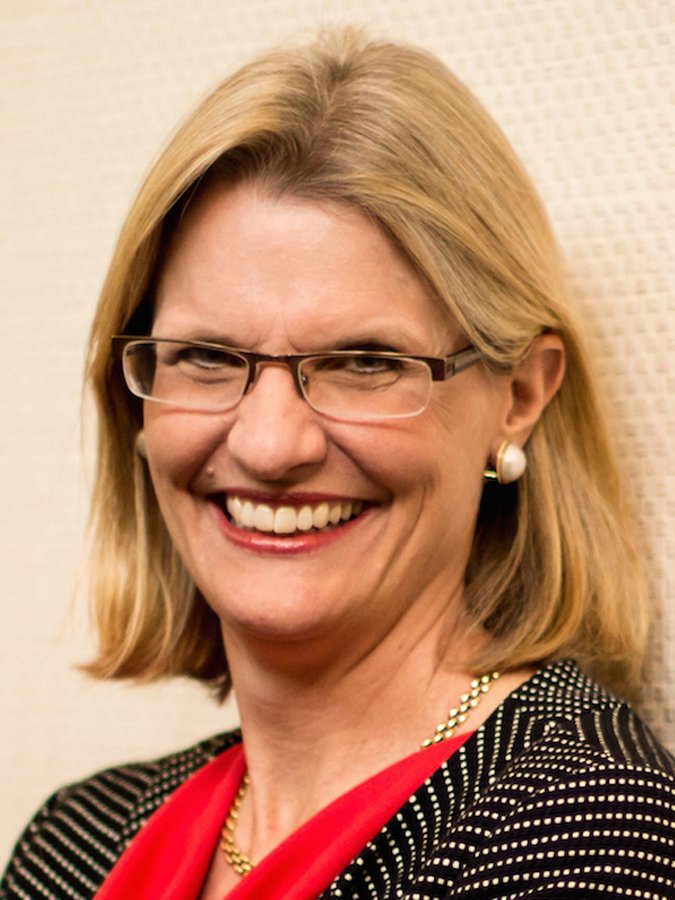 Ruth Wolever, PhD, NBC-HWC
Dr. Ruth Q. Wolever, PhD, NBC-HWC serves as Interim Director of the Osher Center for Integrative Medicine at Vanderbilt and the Director of Vanderbilt Health Coaching. She is an Associate Professor of Physical Medicine & Rehabilitation at Vanderbilt University Medical Center, with secondary appointments in the Department of Psychiatry & Behavioral Sciences and the Vanderbilt University School of Nursing, and an Adjunct Associate Professor at Meharry Medical College. Ruth is the Chief Science Officer for eMindful, Inc., is a founding member and was the inaugural President of the National Board for Health and Wellness Coaching. A clinical health psychologist and nationally-board certified health and wellness coach (NBC-HWC), Ruth has over 25 years of experience training and mentoring medical and allied health professionals in behavioral medicine, emotional health and coaching. She also has over 25 years of experience designing, implementing, and evaluating behavior change programs for medical patients and those at risk for chronic disease. Internationally recognized for her expertise on mindfulness and health coaching, Ruth studies mindfulness-based approaches to self-regulation and lifestyle change. Her research has been funded by the National Institutes of Health (NCCAM – now NCCIH, Office of Women's Health, NHLBI, NIDCD, and NIDDK), the United States Air Force, Centers for Medicare and Medicaid Services, industry, and philanthropy. Ruth is particularly interested in the intersection of mindfulness, behavior change, and inter-professional training.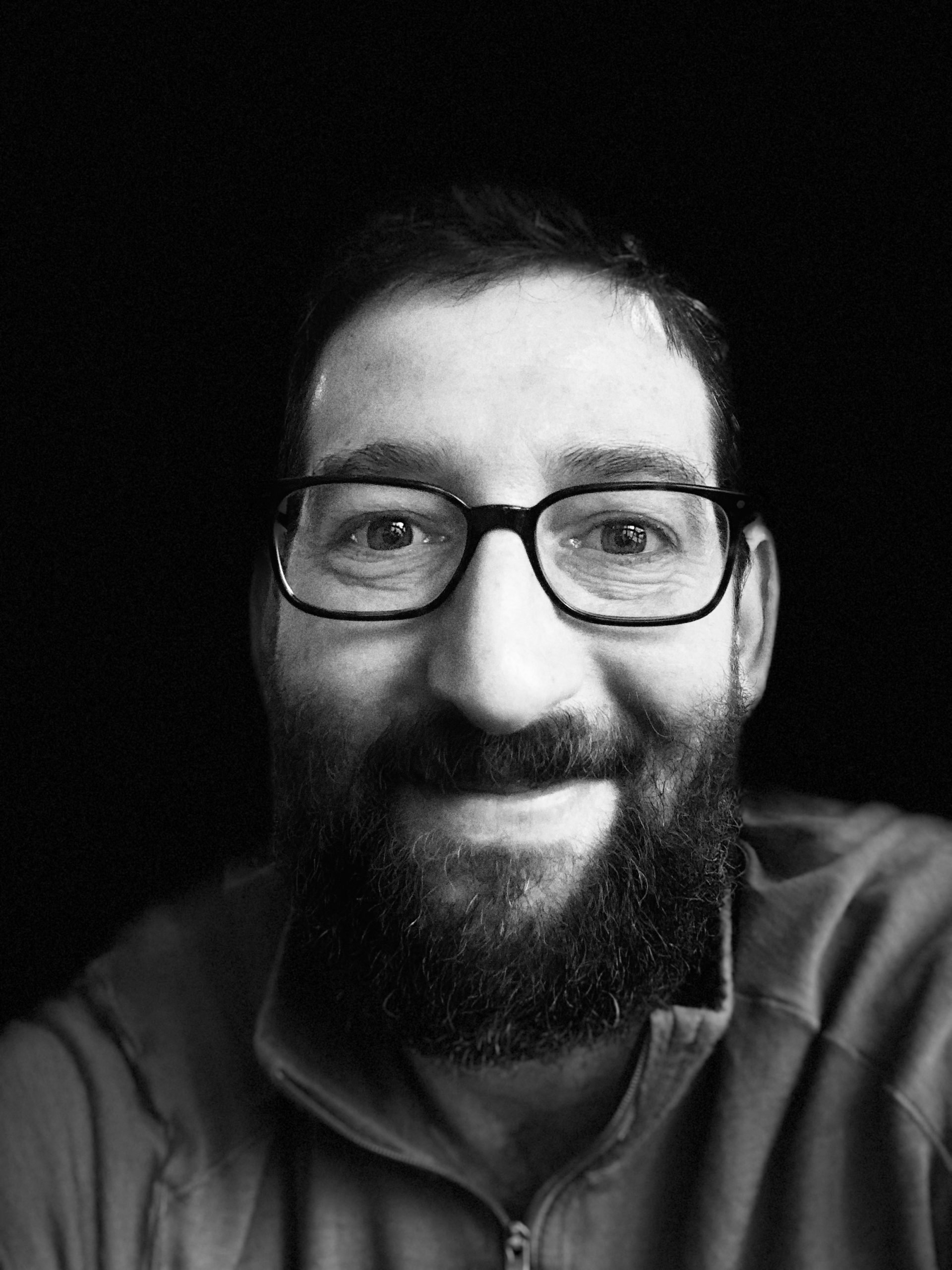 David Vago, PhD
Dr. David Vago is the Director of the Contemplative Neuroscience and Mind-Body Research (CNMB) laboratory at Vanderbilt University, core training faculty for the Vanderbilt Brain Institute and Vanderbilt Institute for Infection, Immunology and Inflammation. He is a Research Associate Professor in the Department of Psychology at Vanderbilt University. He is also a research associate in the Functional Neuroimaging Laboratory, Brigham and Women's Hospital, Harvard Medical School, and Research Lead for the holistic well-being company, Roundglass. Dr. Vago is the former Research Director of the Osher Center for Integrative Medicine at Vanderbilt University Medical Center and Senior Research Coordinator for the Mind & Life Institute where he is currently a Mind and Life Fellow, supporting the Mind and Life mission by advising on strategy and programs.
2021 Serenity Ridge Dialogues Event Schedule
All events are scheduled in Eastern Standard Time (New York).
Saturday Oct 23, 2021
Sunday Oct 24, 2021
SERENITY RIDGE DIALOGUES SPONSORS: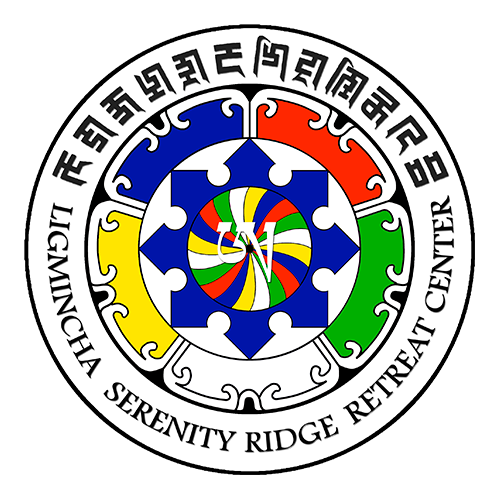 Ligmincha is a global community of meditators and practitioners of the ancient Bön spiritual tradition of Tibet. The Bön teachings show us how to embrace the joys, sorrows and challenges of life with an open heart. Connecting more fully to ourselves, we connect more fully to life. As the bounded and limited ways we view self and other loosen and open through meditation, the teachings guide us out of suffering toward liberation, or buddhahood. Self-realization is possible for everyone, without exception. Tenzin Wangyal Rinpoche is our founder and spiritual director.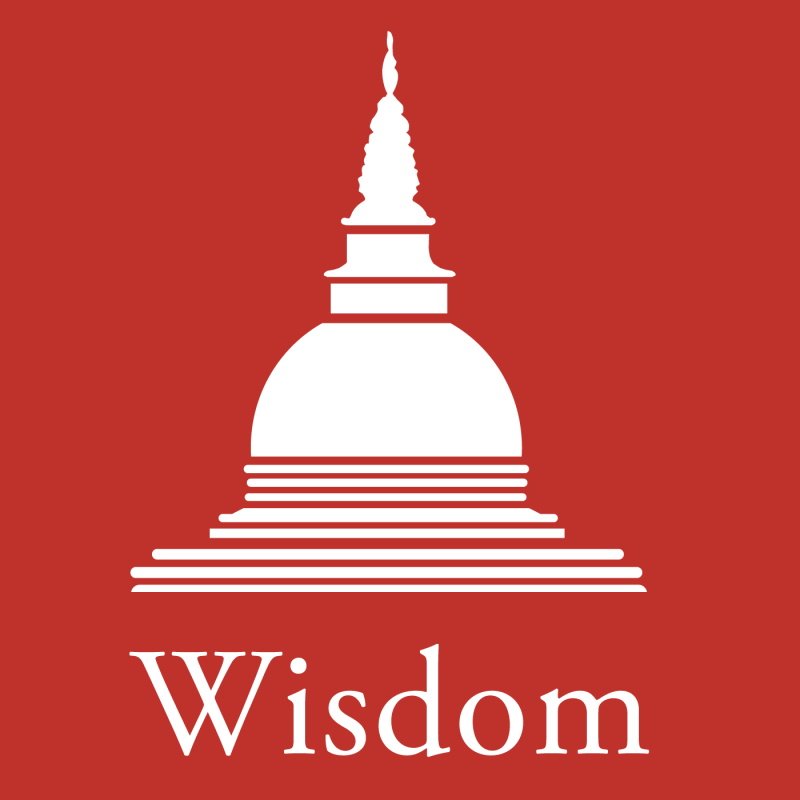 Wisdom Publications is the leading publisher of books, online courses, and other content on contemporary and classic Buddhism, mindfulness, and meditation. Thousands of students have taken online courses in the Wisdom Academy, and the Wisdom Podcast has over 100 episodes and 1 million downloads. Wisdom is also now the premier membership platform for Buddhists: the Wisdom Experience offers hundreds of hours of video and thousands of pages of books for members to read online. Learn more about all Wisdom's offerings at wisdomexperience.org. Registrants in the Serenity Ridge Dialogues will also receive a special discount on select Wisdom courses and books! Register now to be eligible for the discounts.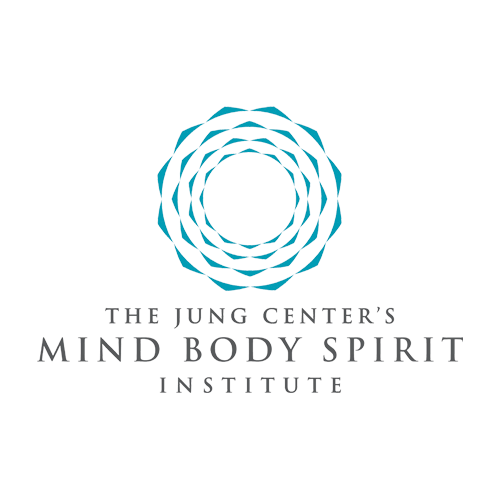 The Mind Body Spirit Institute, located within the Jung Center in Houston, helps individuals and communities to flourish with innovative new approaches to cultivating wellness and emotional health. MBSI's experience and academically based classes and seminars are aimed at reducing stress, improving health and nourishing the human spirit. From insightful single session workshops to long-term, in-depth certificate programs, MBSI offers solutions to those looking to refresh their approach to life, embrace their own potential, and experience greater meaning and satisfaction in their work.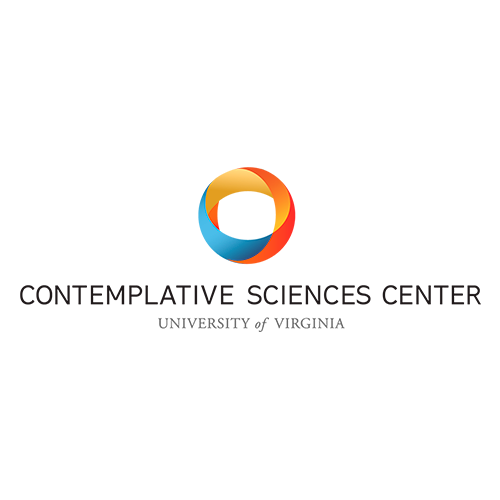 The Contemplative Sciences Center (CSC) of the University of Virginia is advancing the study and application of human flourishing at all levels of education— K-12, undergraduate, graduate, professional and lifelong. In particular we are focused on how educational institutions can better understand and facilitate the types of knowledge, mindsets and practices that promote flourishing. The CSC provides a variety of programs and initiatives in academic classrooms, residential life, digital technologies, research, scholarship, application and social innovation.