Ligmincha International News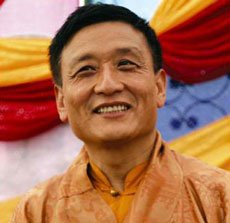 In the Tibetan tradition, body, speech and mind are known as the three doors to enlightenment, for they are the only tools we have for progressing on the spiritual path. Through these doors we either exit and become separated from our true nature, or we enter into the fullness of being, realizing and manifesting our capacities in this life for the benefit of others.
Tenzin Wangyal Rinpoche is launching a yearlong online program related to these three doors. Included are live teachings and guided meditations, science/spirituality dialogs and mantra recitation sessions — see schedule below. Suggestions for "homework" are offered to support your exploration of these life-changing practices.
Every offering is free and open to all. Whether you are a longtime meditation practitioner or a novice, you are welcome to attend any or all live broadcasts throughout the year. Except for the 24-hour full moon practices, no advance registration is required. Simply view on the Facebook page of Tenzin Wangyal Rinpoche or on cybersangha.net.
To receive email reminders, subscribe to the CyberSangha News email list.
UPCOMING: The Month of the Body
Thursday, January 28, 10 a.m. New York time through Friday, January 29, 10 a.m.: 24-Hour Full Moon Practice, "Finding Peace through Stillness of the Body." Hosted by Tenzin Wangyal Rinpoche and Ligmincha International's worldwide community of practitioners, the session begins with a teaching and guided meditation with Rinpoche followed by mantra recitation and silent contemplation. Guided practice, mantra recitation and silent contemplation will continue throughout the 24 hours. Unlike Rinpoche's CyberSangha® Facebook Live broadcasts, the 24-hour full moon practice takes place via Zoom, in an online meeting space. There is no cost to participate, but registration is required.
Learn more and register
Friday, January 29, 11 a.m. New York time: "Finding Serenity Through Stillness." Teaching and guided meditation with Tenzin Wangyal Rinpoche.
Learn more
Tuesday, February 9, 11 a.m. New York time: "Meditation in Motion: Benefits of Yoga and Other Movement-Based Practices." A live online discussion with Lorenzo Cohen, Sat Bir Singh Khalsa, Geshe Tenzin Wangyal Rinpoche, and host Alejandro Chaoul-Reich.
Learn more
COMING SOON: The Month of Speech: February 26–March 27
Friday, February 26, 10 a.m. New York time: 24-Hour Full Moon Practice, "Finding Peace through the Silence of Speech." Speech refers not only to the words we speak, but also to the energy carried by our voice and our breath. The teachings, discussions, and practices of this month explore using speech, mantra, other forms of sound, and/or breathing practices to support us to connect with the pure, unceasing awareness of our true nature. Through allowing our voice to rest in silence, we draw attention to inner silence and continue to release effort that separates us from being fully present. A doorway to deep inner peace, resting in silence allows the light of pure awareness to dawn, awareness that illuminates the source of positive qualities within us and all beings.
Registration opens after January 28.
More dates to be announced soon.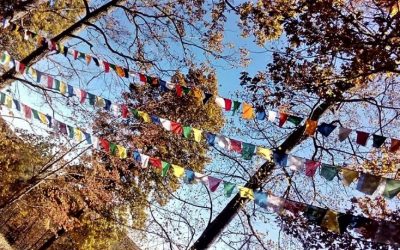 We are living in a time of such great uncertainty, challenge and transformation. Isolation and loss in the face of Covid-19, separation across political and social justice issues, and the biodiversity crisis can seem overwhelming. How fortunate that the teachings of enlightened beings and realized masters of the Yungdrung Bön tradition are available to us!