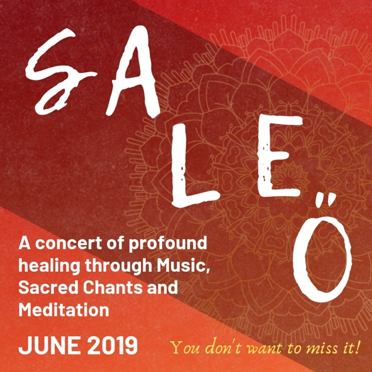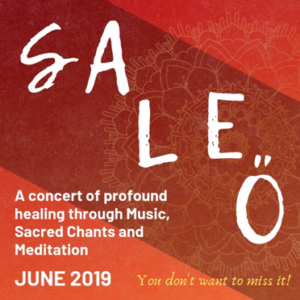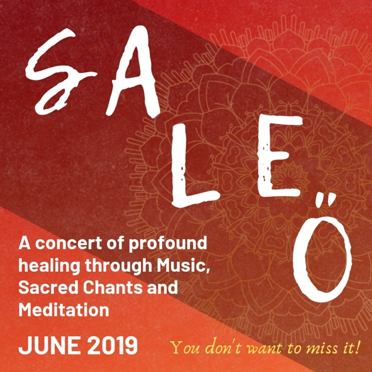 Don't miss this special benefit concert on June 22 to raise funds for Nepalese and Indian children! We begin with a festive dinner at Serenity Ridge in our new building, Kunzang Khang (House of All Goodness). Dinner is followed by Sa Le Ö, a very special musical healing and meditation concert created by Geshe Tenzin Wangyal Rinpoche that will be touring the U.S. and Mexico in June 2019.
Sa Le Ö means "clear light" in Tibetan, and this performance will guide us to rest inner own inner light using the Three Heart Mantras of the Yungdrung Bön tradition of Tibet. Inspiring the audience to experience well-being, peace, and joy through the sounds of Eastern music from the Himalayas are Raman Maharjan, a Bansuri flute artist from Nepal; and Tsering Wangmo, a Tibetan performing artist and master singer who will perform music created by Rinpoche. A guided meditation practice will support the power of the mantras and bring us into stillness, silence, and spaciousness. Geshe Thupten Negi of India and Lama Kalsang Nyima from Mexico will perform a sacred dance.
All profits from the event will be given to Indian and Nepalese programs for the welfare of children.
Lishu Institute, Ligmincha's residential retreat center for practice and study of Tibetan Bön teachings, is launching a new retreat program for 2019–2020 featuring a range of offerings.
Since it is often challenging for retreat-goers to find extended periods of time for retreats, Lishu is now offering retreats for two months, one month or two weeks. Students can join the program for one or more retreats each year.
A retreat at Lishu Institute is a great opportunity for in-depth study and practice of the Bön tradition in the serene rural environment of the retreat center. Lishu is located in the northern Indian state of Uttarakhand, not far from the state capital of Dehradun.
The curriculum includes one long, two medium and one short retreat.
September 16–November 10, 2019 (8 weeks): Chöd from the Bön Mother Tantra and Six Lokas from the dzogchen text Kusum Rangshar
November 13–27, 2019 (2 weeks): Daily Offering Rituals in the Bön tradition
January 20–February 16, 2020 (4 weeks): Phowa and Bardo from the Bön Mother Tantra
24–March 22, 2020 (4 weeks): Trekchod and Togel from the Zhang Zhung Nyen Gyü (Four Cycles of Precepts)
All retreats include teaching and practice.
Lishu Institute was founded by Geshe Tenzin Wangyal Rinpoche to help preserve the ancient spiritual tradition and culture of Bön from Tibet. For more information, email Sangmo Yangri.
Resident teachers Geshe Sherab Lodoe and Dr. Sangmo Yangri are currently completing a teaching tour of Europe.
View their tour schedule
Visit Lishu's website
Visit Lishu's Facebook page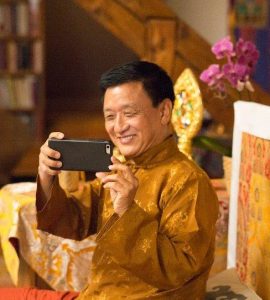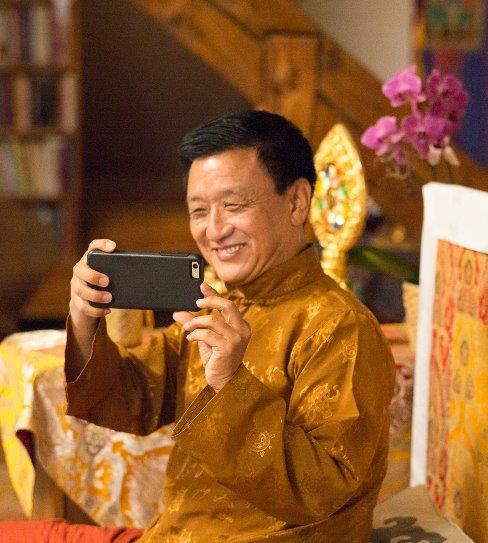 Tenzin Wangyal Rinpoche invites you to connect with him, the ancient Tibetan teachings and fellow students around the world through regular live broadcasts that can be easily viewed on Rinpoche's Facebook page. Don't miss his next broadcast on Sunday, July 21, at 1 p.m. (New York time) on the topic "Sleep that Heals: How Deep Sleep Can Awaken the Consciousness (Part 2)."
Each scheduled broadcast includes a teaching and guided meditation and is free and open to all – you don't need a Facebook account to view it. Each is part of Rinpoche's ongoing series of Pith Instructions, in which he offers personal reflections on the heart essence of dzogchen.
Upcoming broadcasts include:
July 21, 1 p.m. New York time: "The Mantra of Clear Light" (A OM HUNG A A KAR SA LE Ӧ A YANG OM DU)
July 28, 1 p.m. New York time: "The Mantra of Purification" (A KAR A ME DU TRI SU NAK PO ZHI ZHI MAL MAL SO HA)
August 4, 1 p.m. New York time: "The Mantra of Liberation (OM MA TRI MU YE SA LE DU)
August 11, 2019, 11 a.m. New York Time: "Poetry from the Heart: Tibetan Women's Voices." A group poetry reading with Chokey Dolma, Nyima Tso, Tsering Wangmo Dhompa and Tulku Yeshi Rinpoche. In Tibetan with simultaneous translation into English and other languages.
To receive advance updates, subscribe to our Announcements email list by sending an email to:
twr-live-announcements+subscribe[at]googlegroups.com (please copy and paste this address into your email application TO, replace [at] with @). You'll receive a return email (check your SPAM folder if needed); replying to this email will activate your subscription.
More about Tenzin Wangyal Rinpoche LIVE and latest schedule updates
Archive of recorded live broadcasts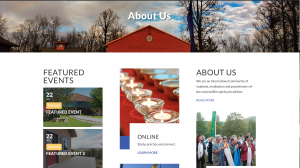 Welcome to Ligmincha's new website! We have been working hard to build a completely new site and hope you like the results. What you see is only the beginning! We will continue adding more content, access to teachings, and practice supports. We will even be adding a chatbot to help navigate our extensive collection of videos, our online courses, and books.
The redesign began with a survey of the international sangha. Responses from more than 700 people in 15 countries helped us better understand what people look for on our website. As a result, we have emphasized connecting to the teachings and practices both online and at our many centers and practice groups.
Your feedback about the site can help us to improve. If you have ideas or suggestions to share, please write us an email.
Many people have contributed to this design. First, we want to thank our teacher, Tenzin Wangyal Rinpoche. He has long watned better support for students online andhas said that Ligmincha should be half in cyberspace and half in-real-life. We have much still to do, but his vision (and ours) is clear. We would like to thank Xubium, our developers in Peru. Their professionalism, experience and creativity have made the entire process a joyful one. Frank Jeri and Jose Antonio sparked this whole project last summer, and it could not have happened without their commitment and enthusiasm. Rob Patzig, Sue Davis Dill, Mariela Iragorri, Frank Meola, Polly Turner, Vickie Walter, and Oliver Wirttz have been important contributors to this sites' current manifestation. Important for their prior attempts to help us modernize our web presence and for all that they taught us are Brian Harris, John Fesenko, Cynthia Alison, Aran Dunkley, Lucian Giurescu, and Dave Fowler. Thank you all!
No Results Found
The page you requested could not be found. Try refining your search, or use the navigation above to locate the post.