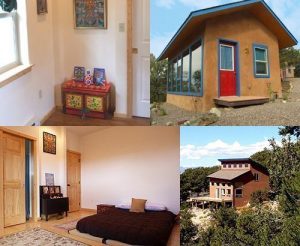 During the A-Tri retreat this year Chamma Ling is offering special pricing for retreat cabin time with deep discounts for practitioners:
One week of cabin time is discounted from $560 to only $295.
Two weeks of cabin time is discounted from to $950 to only $590
Four weeks of cabin time is discounted from $1570 to only $995.
You may use the cabin time at any time in the future except during group teaching retreats and the last two weeks of December. This offer is only available to participants of the A-Tri retreat through October 2, 2022. Cabin time may be transferred to another person of your choosing at any time in the future.
You may also choose to contribute to our retreat time scholarship fund at the same rates. Your tax-deductable donation will support people in our lineage who have a strong desire to practice in solitary retreat, but do not have the funds to go on retreat. It is said that when one sponsors a person in retreat, one shares in the merit that they accumulate. For details of our program see our scholarship page.
To purchase cabin time or make a donation to the scholarship fund choose the appropriate option below and click Add to Cart to complete the payment in PayPal.