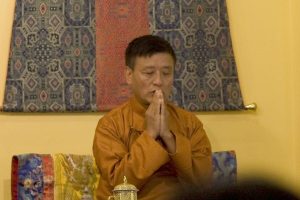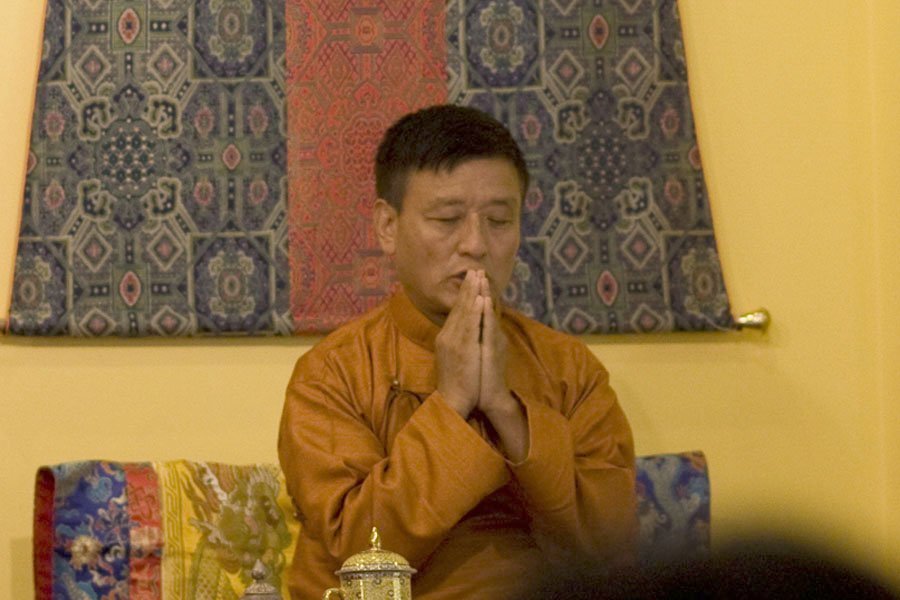 Registration is now open for the Winter Retreat with Tenzin Wangyal Rinpoche, beginning the evening of December 26, 2019. "Dzogchen Practice Retreat: Turning Inward" will offer participants a primarily silent retreat that will facilitate turning inward and resting in the nature of mind.
Geshe Tenzin Wangyal Rinpoche warmly invites everyone to join him December 26, 2019 – January 1, 2020, for this retreat. During the morning session, Rinpoche will offer teachings and lead meditation. Rinpoche's afternoon session will focus on meditation and practice, with the opportunity for participants to ask questions and share their experiences. Additional meditation and practice sessions will be held throughout the day.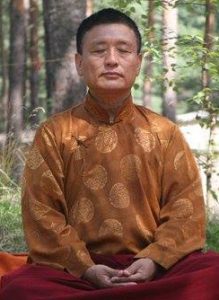 To create an atmosphere that supports our turning inward, participants are asked to maintain respectful silence throughout all areas of Serenity Ridge every day of the retreat. A time in which participants will be able to talk with each other will be designated during parts of the retreat; details of these periods of silence and speaking are still to be determined.
Dzogchen, known as the "great perfection," is considered the highest teaching in Tibetan Buddhism. Its fundamental tenet is that the true nature of mind, including the individual, is already complete and perfect. The essential dzogchen practice is "self-liberation"—allowing all that arises in experience to exist just as it is in the present moment, without grasping, aversion, or elaboration by the conceptual mind.
This retreat will allow participants to release their efforts of body, speech and mind and apply practices that many have learned over the past five winter retreats. All are welcome to attend—from those who have completed part or all of the five-year Experiential Transmission of Zhang Zhung series of dzogchen teachings, to those who have done other dzogchen retreats, to those who are exploring dzogchen for the first time.
 Simultaneous live translation into Spanish. Con traducción simultánea al Español, en vivo. Para más información comuníquese con la oficina del Instituto Ligmincha.
To register for Winter Retreat 2019–2020, go to the EVENTS section near the top of the Serenity Ridge homepage.