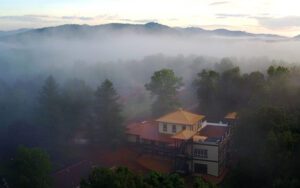 Service as a sacred act can be a powerful tool for self-transformation.  At the center, our Residency Program emphasizes service as a spiritual practice in its own right. A limited number of positions are open to those with a sincere interest in the Bön Buddhist tradition as well as a desire to do service work on behalf of our community and as an expression of their own practice for a period of one to six months. Serenity Ridge and its staff will do their very best to provide Residents a safe and supportive environment for both selfless service, study, and practice of Bön. 
Click here for more information.
Click here to apply.