14AugAll Day20Retreat—Summer Retreat in Buchanau: Discover your Inner Light with Sacred Breathwith Tenzin Wangyal RinpocheBuchenau, Germany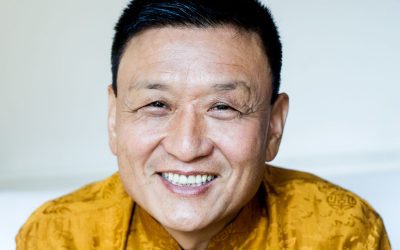 Event Details

RETREAT
with Tenzin Wangyal Rinpoche
Discover your Inner Light with Sacred Breath
Experiencing our authentic being through the teachings of the Six Lamps and the Tummo.
In this retreat, Rinpoche will combine the Six Lamps teachings with tummo breathing exercises, presenting the benefits of both aspects of knowledge and practice on experiencing the nature of mind.
Lamps light our way in the dark, and at the same time they light themselves. The Guide to the Six Lamps is an important Dzogchen work and one of the root texts of the Zhang Zhung Nyengyu. This teaching describes the principles of realizing the natural state and how they can be experienced by the practitioner. The text describes Trekchö and Thögal practices as revealed by Tapihritsa to Gyerpung Nangzher Löpo.
Tummo, or the fireball of primordial wisdom, is a practice that cultivates inner bliss while burning away subtle obscurations to dwell in our natural state of mind. Tummo refers to our inner fire, inner heat and wisdom.
The retreat will be translated from English into German.
Hosted by Ligmincha Deutschland
Time

August 14 (Monday) - 20 (Sunday)
Location

Buchenau, Germany