28FebAll Day01MarThe Body of Light, Part 3Berkeley, CA, US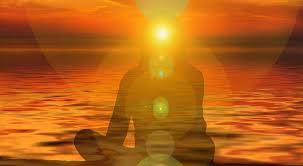 Event Details
THE BODY OF LIGHT, PART 3: TRANSFORMATION THROUGH SPACE, LIGHT, AND ENERGY
with Geshe Tenzin Wangyal Rinpoche
Every one of us has the possibility of becoming more open, more aware, and more creative by lightening the densities that prevent us from experiencing ourselves as we truly are.
In  this five-weekend series, Tenzin Wangyal Rinpoche will teach practices that guide us towards this essential state of pure space and awareness, the body of light. These practices take us through the layers of our pain identities as they manifest within each of the five aspects of spiritual and personal development: body, speech, mind, positive qualities, and spontaneous creativity. As we release first the gross and then the subtler blockages we discover the body of light that becomes accessible as these blockages clear. This weekend will focus on mind.
All the weekends emphasize self-reflection and practices of the tantric and dzogchen teachings of the Bön tradition. There are no prerequisites needed in order to attend these teachings. Everyone is welcome.
The Body of Light flyer Part Three
Time

February 28 (Friday) - March 1 (Sunday)