201929SepAll Day04OctThe Tibetan Yogas of Dream and SleepEsalen Institute, Big Sur, CA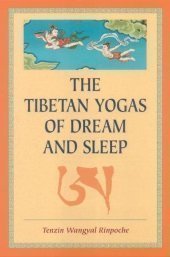 Event Details
The Tibetan Yogas of Dream and Sleep
with Tenzin Wangyal Rinpoche
Contact: Jody Greene
Email with questions: https://www.esalen.org/learn/workshop/the-tibetan-yogas-of-dream-and-sleep/2662
Website: https://esalen.org/workshop/
We spend a third of our life sleeping. Every night we participate in profound mysteries, moving from one dimension of experience to another, losing our sense of self and finding it again, and yet we take it all for granted. We wake up in the morning and continue in «real» life, but in a certain sense we are still asleep and dreaming. The teachings tell us that we can continue in this deluded, dreamy state, day and night, or wake up to the truth.
Through practice, we can cultivate greater awareness during every moment of life. If we do, freedom and flexibility increase and we are less governed by habitual preoccupations and distractions. Eventually we develop a continuity of awareness that allows for full awareness during dream as well as in waking life. When we fully develop this capacity, we will find that we are living both waking and dreaming life with greater ease, comfort, clarity, and appreciation.
Tibetan yogis developed the practice of sleep yoga to transform these dark hours of ignorance into a path toward enlightenment. A powerful tool for awakening, sleep yoga is more than a practice of the night. It helps us to integrate all moments — waking, sleeping, meditation, and even death — with the clear light of awareness.
The clear-light sleep practices are from the Mother Tantra, one of the most important cycles of teachings in the Tibetan Bön Buddhist tradition. Students learn the proper position of the body and of the mind during sleep; the images and visualizations associated with the practice; as well as physical exercises that support meditative awareness by clearing obstacles of the body, energy and mind.
Time

September 29 (Sunday) - October 4 (Friday)
Location

Esalen Institute, Big Sur, CA