12Nov(Nov 12)10:00 am14(Nov 14)3:00 pmFeaturedRetreat—Tibetan Yoga For Health And Well-Being, Part 2with Alejandro ChaoulOnline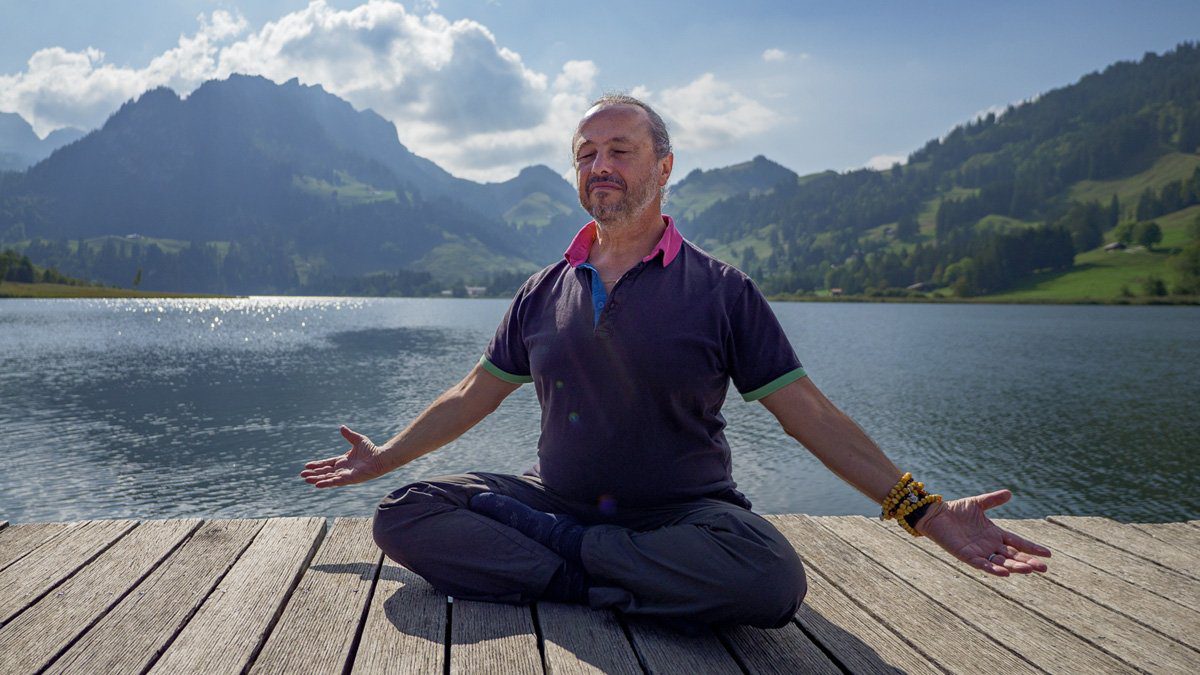 Event Details

RETREAT

with Alejandro Chaoul

The physical movements of Tibetan yoga offer skillful means for clearing the obstacles to openness and clarity in meditation practice

TIBETAN YOGA FOR HEALTH & WELL-BEING, PART 2 – ON ZOOM with Alejandro Chaoul-Reich

Join us November 12-14, 2021 for the second part of instruction on the ancient practice of Tibetan yoga (Trul Khor), from the Bön A-tri Dzogchen tradition. This course is the second in a series of teaching to take place over the next three years.

Prerequisite: Having attended the 2020 course,  previous Trul Khor Part 1 retreat, or online practice retreat with Rob Patzig, November 6-7, 2021.

Special invitation emails have been sent to those who attended the 2020 course. If you have attended a prior retreat on Trul Khor Part 1 with Alejandro Choul and would like to attend this retreat, please click here to fill out the request form and our registrar will be in touch with you.

Live translation in Spanish and Portuguese.

Tibetan yoga can serve as a powerful support for all spiritual practitioners, not only those with an interest in physical yogas. In the Tibetan spiritual traditions, body, speech/breath and mind are known as the three doors to enlightenment or the natural state. The contemplative physical movements of Tibetan yoga of the A-tri tradition enable us to enter all three doors through a single practice, offering a powerful, skillful means for clearing the obstacles and obscurations to openness and clarity in meditation practice.

The distinctive movements of Trul Khor arose as the result of deep meditation practice by Tibetan yogic adepts. Traditionally practiced in remote Himalayan caves and monasteries, the Trul Khor movements are now being made accessible to serious Western students. They are a powerful tool for clearing, balancing, and harmonizing the subtle aspects of one's energetic dimension.

When the channels of the subtle energy body are clear and the winds circulating through them (prana, vital breath) flow unimpeded, the natural state of the mind – spacious, aware and with an unobstructed flow of energy – is revealed. This natural state cannot be created of destroyed; it is universal, unborn and undefiled. Trul Khor also can support meditative awareness on or off the meditation cushion, while helping to reduce drowsiness, agitation and dullness and improve physical health.

This retreat will be held online via Zoom. Future trainings may be held at Serenity Ridge Retreat Center once the center reopens.

Ale's book Tibetan Yoga for Health & Well-Being is available through the Ligmincha bookstore.
Time

12 (Friday) 10:00 am - 14 (Sunday) 3:00 pm