22OctAll Day27FeaturedFall Retreat: Guidance for Living and DyingSerenity Ridge, Shipman, VA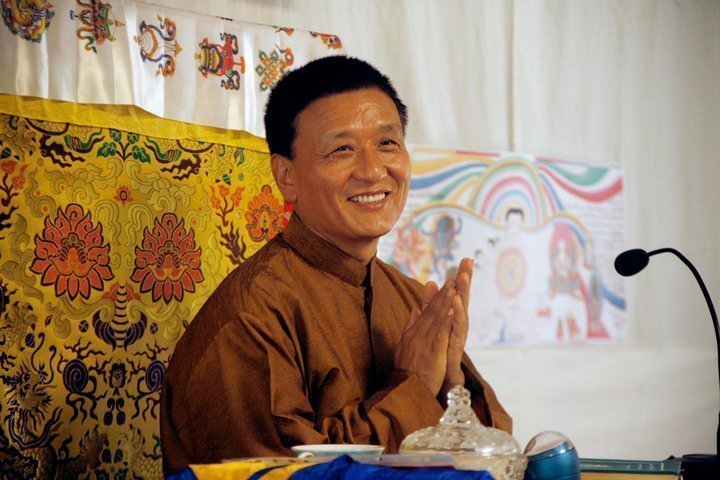 Event Details
Guidance for Living and Dying: Commentary on the Bardo Teachings
with Geshe Tenzin Wangyal Rinpoche
The word "bardo" means "in between" in Tibetan, including the time between life and death, and the time between death and rebirth.
During this retreat, Tenzin Wangyal Rinpoche will offer guidance on living and dying. Rinpoche will lead participants in exploring the transition between life in death, including preparation for dying, the process of dying, practices related with the bardo, how to prepare for one's own death, and how to help others who are dying.
In the process of dying, one of the most challenging things, and what makes transition difficult, is attachment. A key issue is that things always change, and we are always in transition. Rinpoche will guide participants in discovering the changeless self within all of our changing experiences—the stillness, silence and spaciousness beyond the body, speech and mind.
Ample time for meditation, practice, and questions and answers will be included in the retreat.
The teachings on the bardo are one of the six great methods of the path of the Mother Tantra (Tib: Ma Gyü), one of the major tantric cycles of Bön. The fall retreat will conclude the latest cycle of Rinpoche's teaching of the six paths of meditation from the Bon Mother Tantra—Sleep, Dream, Elements, Chod, Powa and Bardo.
Retreat Cost (includes meals; accommodations extra): $605 received by August 23; $655 after August 23.
Check-in for accommodations, including tenting, begins at 4 p.m. on October 22. A light dinner will be served at 6 p.m., and announcements and teaching by Rinpoche begin at 7:15 p.m. Retreat registration includes meals beginning with the evening of October 22 and ending with lunch on the final day of the retreat on October 27.
Time

October 22 (Tuesday) - 27 (Sunday)
Location

Serenity Ridge, Shipman, VA