21OctAll Day25FeaturedFall Retreat: The Five Elements—On ZoomYour computer/other device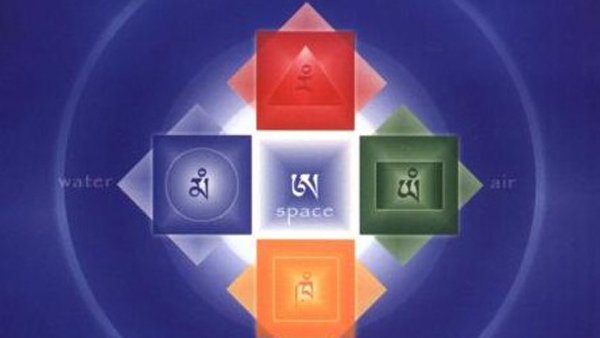 Event Details
FALL RETREAT: THE FIVE ELEMENTS—ON ZOOM
with Geshe Tenzin Wangyal Rinpoche
According to the ancient Tibetan spiritual traditions, our planet is alive and sacred. The five natural elements—earth, water, fire, air and space—can be considered fundamental aspects of a living universe. All of our experiences, from the sensations of the physical body, to the emotions, to the most fleeting of thoughts, are said to be composed entirely of these five elements in interaction.
During this online retreat, Geshe Tenzin Wangyal Rinpoche will guide us in connecting with the elements to support us in internalizing their essential vital qualities. Rinpoche will guide practices through which we can retrieve and deeply connect with the elemental essences and nourish and restore health and vitality.
Live translation available in Polish, Spanish, French (no translation for 8 a.m. and 3:45 p.m. practice), Russian, Hungarian, Portuguese, Slovak and German.
Related reading includes Tenzin Wangyal Rinpoche's book Healing with Form, Energy and Light: The Five Elements in Tibetan Shamanism, Tantra, and Dzogchen.

Schedule
Wednesday, October 21—Saturday, October 24 (NY time)
8–9 a.m. (except for Oct. 21): Practice
10–11:15 a.m.: Teachings
11:45 a.m.–12:45 p.m.: Practice
2–3:15 p.m.: Teachings
3:45–4:45: Practice
Sunday, October 25
8–9 a.m.: Practice
10–11:15 a.m.: Teachings

Please note: Ligmincha Learning is offering a six-week course, "The Five Elements: Healing with Form, Energy and Light" October 30–December 13 at a substantial discount for those who register for this online Fall Retreat. Continue with the practices by viewing teaching and guided meditation videos from Tenzin Wangyal Rinpoche, learn other practices and participate in online discussions. Available when you register below.
Registration is now open!
Time

October 21 (Wednesday) - 25 (Sunday)
Location

Your computer/other device