27Aug11:00 am12:00 pmFree Event—Cross-Cultural Parenting, Part 1: Helping Children to Thrive When Traditions Collidewith Tenzin Wangyal Rinpochecybersangha.net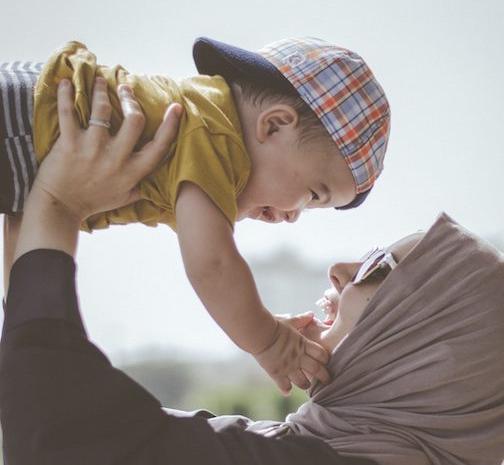 Event Details

FREE EVENT
Cross-Cultural Parenting, Part 1: Helping Children to Thrive When Traditions Collide
with Tsering D. Watermeyer, Tenzin Thosam, and host Geshe Tenzin Wangyal Rinpoche

A live online discussion with Tsering D. Watermeyer, Tenzin Thosam, and host Geshe Tenzin Wangyal. Conversation is in Tibetan language; simultaneous interpretation into English and multiple other languages may be available (to be announced).

When raising children in a country that is foreign to you, not them, how do you help them to thrive without sacrificing your own, cherished cultural heritage and values? Our three panelists, all Tibetan immigrants to North America, discuss common parenting challenges of immigrants and their suggestions for building healthy, happy families. Part 1 in an ongoing series.
• View live on Facebook page of Tenzin Wangyal Rinpoche to join the chat — click here
• Or, view on the CyberSangha website —  click here
If the livestream doesn't appear at the scheduled time, try refreshing the page.
༢༠༢༢ ཟླ་བ། ༨ ཚེས། ༢༧ རེས་གཟའ་སྤེན་པ། ནིའུ་ཡོག་གི་སྔ་དྲོའི་དུས་ཚོད། ༡༡
བོད་ཀྱི་རིག་གཞུང་དང་མི་འདྲ་བའི་ཁོར་ཡུག་ནང་དུ་བྱིས་པ་འཚོ་སྐྱོང་བྱ་ཐབས།
ཚན་པ་དང་པོ།
བོད་ཀྱི་སྲོལ་རྒྱུན་དང་མི་མཐུན་པ་བྱུང་བའི་སྐབས་སུ་བྱིས་པའི་འཚར་ལོངས་ལེགས་པར་ཡོང་བའི་ཐབས་ལམ་སྐོར།
གཙོ་སྐྱོང་པ།
དགེ་བཤེས་བསྟན་འཛིན་དབང་རྒྱལ་རིན་པོ་ཆེ།
བགྲོ་གླེང་པ།
ཚེ་རིང་ཝ་ཐེ་མའེ་ཨེར་ལགས་དང་། བསྟན་འཛིན་ཐོས་བསམ་ལགས།
བགྲོ་གླེང་དེ་བོད་སྐད་ནང་ནས་གནང་རྒྱུ་རེད།
View the full yearlong schedule and access recordings
Time

(Saturday) 11:00 am - 12:00 pm EST