28JanAll Day30FeaturedRetreat—Healing Practice of Sherap Chamma, Mother of wisdom and lovewith Choekhortshang Rinpoche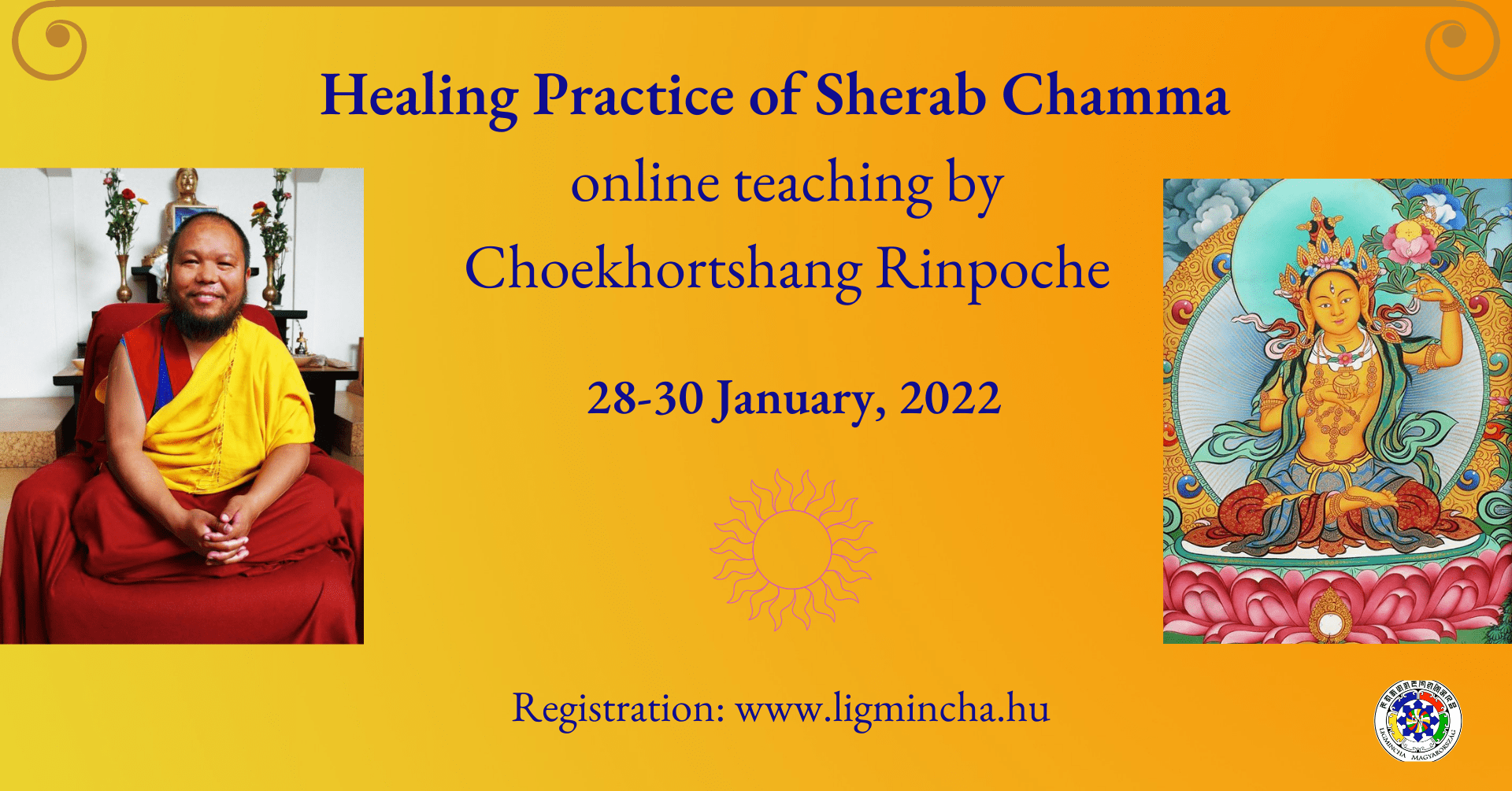 Event Details

RETREAT

Online teaching and transmission (lung) on Zoom

Indigenous feminine energy is seen in many cultures as the origin of existence and the source of all positive qualities. Sherap Chamma is the Mother of Wisdom and Love, the source of wisdom, healing love and compassion. The teachings of Serab Chamma contains the most important tantric cycles of the ancient Tibetan Bön tradition.

Sherap Chamma is known as the mother of all enlightened beings, all Buddhas. She embodies the divine feminine energy of the source of boundless love and compassion. Through her blessing and energy, she removes karmic barriers and heals. The recitation of her mantra helps to expand our consciousness, purifies negative karma, and creates peace and harmony.

In this online retreat, Choekhortshang Rinpoche teaches us a beautiful meditation practice that connects us directly to this divine female energy that supports deep healing in the physical, energetic, emotional, and spiritual areas of our lives. Through visualization, the vibration of the mantra, and deepened contemplation, we can come into personal contact with the universal mother, Sherap Chamma.
About Choekhortshang Rinpoche
Geshe Nyima Woser Choekhortshang Rinpoche was born in 1976 in a village near the Samling Monastery (Dolpo, Nepal). He comes from a family of leaders of the Tashi Namgyal Monastery in their village. At the age of eight, his father and grandfather went to India and applied for admission to the Tibetan Central School (Dolanji, Himachal Pradesh, India), where he received modern education and studied English, Hindi and Tibetan.
Time

January 28 (Friday) - 30 (Sunday)