02SepAll Day04FeaturedRetreat—Tenzin Wangyal Rinpocse: Az 5 elem gyógyító gyakorlatawith Tenzin Wangyal RinpocheBudapest, Hungary & Online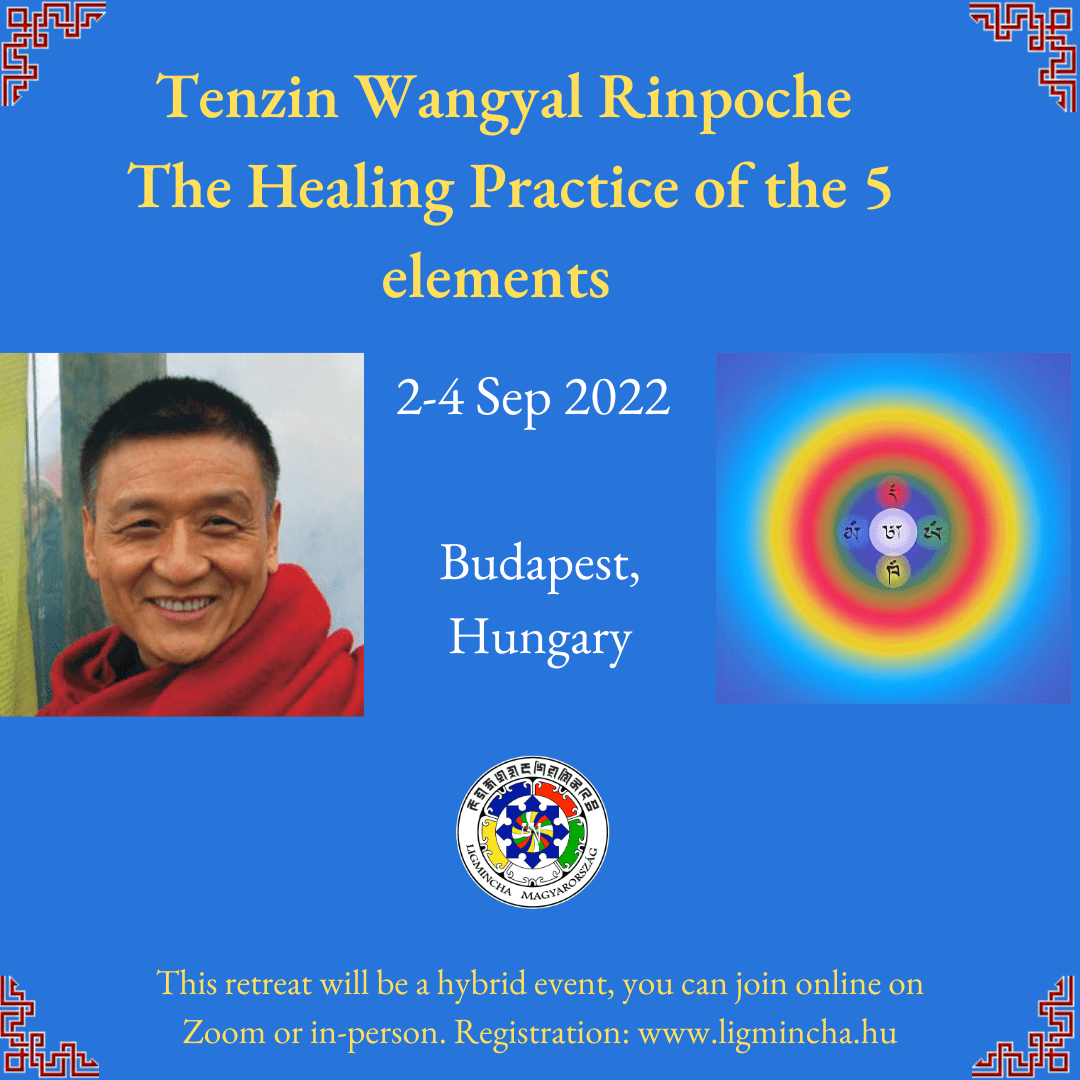 Event Details
RETREAT
Connecting to the Healing Power of the Sacred Elements
With Tenzin Wangyal Rinpoche

According to the ancient Tibetan spiritual traditions, our planet is alive and sacred. The five natural elements—earth, water, fire, air and space—can be considered fundamental aspects of a living universe. All of our experiences, from the sensations of the physical body, to the emotions, to the most fleeting of thoughts, are said to be composed entirely of these five elements in interaction.

During this weekend, we will learn how to connect to the outer sacred elements and spirits of the elements in our environment, the inner sacred dimension of elements through the energy in our body, and the innermost sacred dimension of the elements—awareness itself.

Tenzin Wangyal Rinpoche will guide us in connecting with the elements in their different manifestations, to support environmental, physical, emotional and spiritual healing and to nourish and restore health and vitality.
This retreat is a hybrid event. You can join online via Zoom, or in-person. Teaching will be in English with Hungarian translation.  Further languages will also be available on Zoom, information to be updated soon!
Time

September 2 (Friday) - 4 (Sunday)
Location

Budapest, Hungary & Online