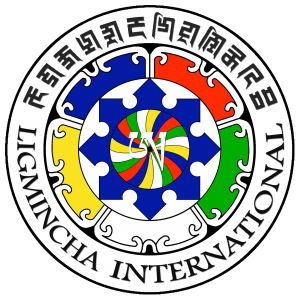 The Board of Ligmincha International is pleased to announce that after almost two years of work, Ligmincha has developed a Code of Conduct. The code was written in close collaboration with Tenzin Wangyal Rinpoche, and extends to all Ligmincha centers and sanghas worldwide.
Ligmincha Code Of Conduct
The new document is based on the ten perfections of Yungdrung Bön and provides guiding principles regarding how Ligmincha Personnel (staff, teachers, instructors, volunteers) and practitioners should aspire to conduct themselves in body, speech and mind. This final version includes many hours of Rinpoche's personal attention to each line. As reflection on our own behavior is an essential part of practice, we encourage everyone to read this Code of Conduct carefully and reflect on how these qualities might live within oneself.
Rinpoche and the Board believe it is essential that each of our centers and practice communities ensure a safe environment for visitors, sangha members, teachers and staff, free from discrimination, and this document is meant as a support. In the US the rise of the Me-Too movement in response to sexual harassment, and the Black Lives Matter movement in reaction to pervasive, institutionalized discrimination and racism, symbolize so clearly the need to articulate our values and enact them. The devastating effects of gross and subtle forms of bias, discrimination and abuse of power in dharma centers, religious institutions, corporations and society at large have become abundantly clear. The Code of Conduct is not a response to these movements, but it speaks to them.
"I am happy that we finally have something in writing that is a clear expression of what conduct means for us," said Tenzin Wangyal Rinpoche. "I hope it will help us all to deepen our spiritual growth individually and collectively. I think it is important that we have done this."
The Code of Conduct is meant to function at several levels. It is meant to be inspirational: inspiring us to be our best selves at all times. It is meant to be aspirational: as we work to transform our own embodiment of the five poisons into expression of the five wisdoms, in liberating our own being, may we benefit others. It is also prescriptive: these are the values that define the community of practice that is Ligmincha. These values are what we have a right to expect from one another.
"Rinpoche is so often guiding us to realize that our conduct – how we present ourselves to the world, engage with it and with other living beings – is the expression of practice," said Rob Patzig, Ligmincha International's president. "It is really important for an organization to be transparent about what it stands for, about what everyone has a right to expect. We want each person attending a Ligmincha event to feel welcome and valued as a part of our community. Each of us may have very different roles and responsibilities and experience, but our right to be treated with respect and dignity, kindness and integrity, is always the same. The purpose of the Code of Conduct is to support our holding sacred space."
Each country in the mandala that is Ligmincha is being asked to translate the Code of Conduct into its own language and make it available to all. Centers and national sanghas may add additional and/or sangha-specific provisions, provided that nothing in the code is nullified by such additions. Each center and practice group is being asked to make the code publicly available.
Because it is also important to have clear procedures in place for reporting, investigating and resolving breaches of these policies, we are developing specific procedures for reporting perceived violations of the code in the coming weeks and will share those as they develop. The Board will appoint a Conduct Council to receive, review, investigate and work to resolve any concerns or complaints related to the Code of Conduct. Ligmincha will include this code as a part of teacher training and staff development, and will work to continually improve how we can express these values in all that we do.
We welcome any comments or suggestions as we move forward. Please write to conduct@ligmincha.org.