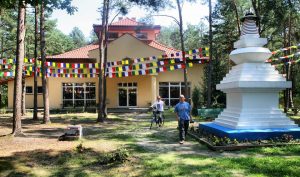 Ligmincha Poland will host two online retreats in July and August, with Tenzin Wangyal Rinpoche and with Choekhortshang Rinpoche. Both retreats will be held on Zoom. In addition, Ligmincha Poland is planning an in-person retreat in September with Khenpo Tenpa Yungdrung Rinpoche, abbot of Triten Norbutse Monastery in Nepal. All are welcome to attend.
Ligmincha Poland website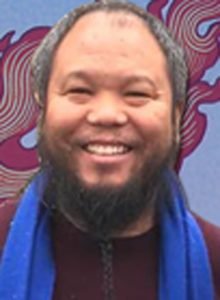 July 31–August 2, 2020
Yeshe Walmo: The Healing Power of Wrathful Wisdom
with Nyima Woser Choekhortshang Rinpoche
Yeshe Walmo is an enlightened deity within the Yungdrung Bön tradition who acts to protect the religious tradition and its practitioners. Yeshe Walmo maintains balance in our lives and environment by removing obstacles resulting from negative actions.
Teachings will be in English, with translation into Polish, Italian and Hungarian. Online via Zoom. This will be Ligmincha's second European online retreat.
Learn more/register
Read bio of Choekhortshang Rinpoche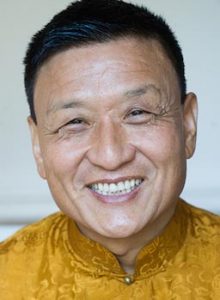 August 11–16, 2020
Body of Light
with Geshe Tenzin Wangyal Rinpoche
Every one of us has the possibility of becoming more open, more aware and more creative by lightening the densities that prevent us from experiencing ourselves as we truly are. During this retreat, Tenzin Wangyal Rinpoche will teach practices that guide us towards this essential state of pure space and awareness, the body of light.
These practices take us through the layers of our pain identities as they manifest within each of the five aspects of spiritual and personal development: body, speech, mind, positive qualities and spontaneous creativity. As we release first the gross and then the subtler blockages, we discover the body of light that becomes accessible.
Rinpoche will emphasize self-reflection and practices of the tantric and dzogchen teachings of the Bön tradition. There are no prerequisites to attend these teachings. Everyone is welcome. Teachings in English, with translation into various languages (more information soon). Online via Zoom.
Learn more/register
Read bio of Tenzin Wangyal Rinpoche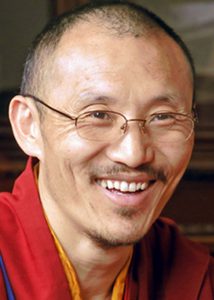 September 17–20, 2020
Heart Drops of Dharkmakaya: Powa and Bardo
with Khenpo Tenpa Yungdrung Rinpoche
Chamma Ling Retreat Center, Wilga, Poland
The nature of our own mind is obscured by clouds of thoughts and emotions, until the master shows us the source, the essence, «a drop of heart.» This is the direct introduction to dzogchen, the highest and most subtle path of meditation in the Bon tradition.
During this retreat, Khenpo Rinpoche will teach about Powa (transference of consciousness during death) and Bardo (teachings about death and afterlife).
The text "Heart Drops of Dharmakaya" was written by ShardzaTashi Gyaltsen, a Tibetan master, who at the time of his death in 1935 attained the rainbow body when his physical body dissolved into light. Shardza Rinpoche was one of the most important teachers of Yungdrung Bon in his time, and his books are now used in many Tibetan monasteries. These essential teachings are presented in the book Heart Drops of Dharmakaya, with commentary by Yongdzin Tenzin Namdak Rinpoche, who is widely revered as the greatest living Dzogchen master of the Bon lineage.
Learn more/register
Read bio of Khenpo Rinpoche