Explore meditation practices that support you to have a vital relationship with your inherent creativity, care well for yourself and others, and awaken the inspiration to express your life fully in this new course with senior teacher Marcy Vaughn. The course is offered through The Three Doors and is based on the teachings of Tenzin Wangyal Rinpoche. The course is open to everyone.
This six-week guided course, offered October 30–December 2, 2020, includes weekly teaching and guided practice modules plus three live practice sessions with an opportunity to ask questions and share experiences.
During the course you will be guided to
Learn the path of the Five Warrior Syllables and engage the practice to connect to the fundamental richness of showing up fully for your life.
Recognize the habitual tendencies that lead you to abandon and disconnect from yourself.
Practice reconnecting and reinvesting the power of your attention in the freshness and resourcefulness of the openness of your being.
Meet the necessary warmth of loving kindness within that allows your limiting self-stories to loosen and your inspiration to emerge, to mature, and to be expressed.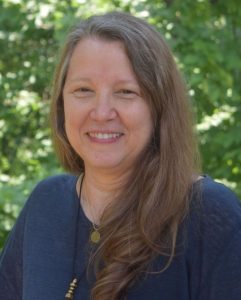 Marcy Vaughn, a senior teacher and student of Tenzin Wangyal Rinpoche, has been a practitioner of Tibetan Buddhism for more than 40 years. She graduated in the first class of the master's program in contemplative psychotherapy at Naropa University. Currently a therapist in private practice in Bryn Mawr, Pennsylvania, she edited the books Tibetan Sound Healing, Awakening the Sacred Body, Awakening the Luminous Mind and Spontaneous Creativity: Meditations for Manifesting Your Positive Qualities, all by Tenzin Wangyal, and narrates the audio version of his books The Tibetan Yogas of Dream and Sleep and Spontaneous Creativity. She helped design and teaches in The 3 Doors Academy, a two-and-a-half-year training program bringing contemplative practices to the secular world, as well as The 3 Doors Compassion Project for those who provide care for others.