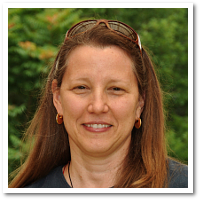 The 3 Doors is pleased to announce a new online course starting in January. Join 3 Doors senior teacher Marcy Vaughn for Igniting the Fire of Creativity from January 24–March 6, 2020.
Are you living an inspired life? Participants will explore meditation practices that support having a vital relationship with your inherent creativity, to care well for yourself and others, and to awaken the inspiration to express your life fully.
You will be supported to explore the power of self-generating sound through following the energetic map of the chakra system within the body and chanting the Five Warrior Syllables. These five sacred sounds from the tradition of Bön Buddhism have been engaged for centuries to remove obstacles and ripen the capacities of the practitioner.
This six-week self-guided course includes six prerecorded teachings, released once a week, and three practice and discussion sessions that may be joined in real time or accessed as recordings.
PREREQUISITES:  Prior experience with meditation is a benefit. This program fulfills the experience with Warrior Seed Syllable prerequisite for Marcy Vaughn's next prerecorded course, Embracing Death in the Inner Refuge, coming in spring 2020.
Marcy Vaughn, a senior teacher and student of Tenzin Wangyal Rinpoche, has been a practitioner of Tibetan Buddhism for more than 40 years. She graduated in the first class of the master's program in contemplative psychotherapy at Naropa University. Currently a therapist in private practice in Bryn Mawr, Pennsylvania, she edited the books Tibetan Sound Healing, Awakening the Sacred Body, Awakening the Luminous Mind and Spontaneous Creativity: Meditations for Manifesting Your Positive Qualities, all by Tenzin Wangyal, and narrates the audio version of his books The Tibetan Yogas of Dream and Sleep and Spontaneous Creativity. She helped design and teaches in The 3 Doors Academy, a three-year training program bringing contemplative practices to the secular world, as well as The 3 Doors Compassion Project for those who provide care for others.