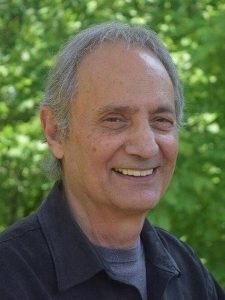 A new six-week self-guided online course with 3 Doors senior teacher Gabriel Rocco will be offered December 6, 2019–Jan 17, 2020 (with a break on December 27). This course will support participants in recognizing patterns of inner and outer speech and how to use precision of attention to rest in powerful, transformative inner silence.
Our attention often identifies with and clings to inner dialogue, which accompanies us—invited or not—throughout our everyday experiences. This inner speech and reactive commentary separate us from the spacious awareness and warmth of our authentic being. This self-paced audio course is designed to increase the light of lively awareness in your life.
The course includes a new teaching module and guided meditation practice that will be released on each of six Fridays: December 6, 13 and 22 (skipping December 27) and January 3, 10 and 17. The module can be streamed or downloaded. An online classroom platform provides the opportunity to ask the teacher questions and share experiences with other participants from around the world.
Gabriel Rocco is a senior student of Tenzin Wangyal Rinpoche. He received his Master of Arts in contemplative psychotherapy from Naropa University in 1981. Following 20 years as mind-body health specialist at the Wellness Community in Philadelphia and senior instructor of University of Pennsylvania's Program for Stress Management, he remains a therapist in private practice. Gabriel is one of the senior teachers of The 3 Doors Academy, a two and one-half year training program presenting teachings and practices to support connection to one's sacred body, genuine speech and luminous mind. He co-designed the curriculum for The 3 Doors Compassion Project with his wife, Marcy Vaughn. Gabriel was on the Ligmincha International Board of Directors for 18 years, where he served as chair.