The five-year Experiential Transmission of Zhang Zhung series is the centerpiece of the Yungdrung Bön dzogchen teachings that are presented at the end of December each year, usually at Serenity Ridge in Virginia. We are excited to announce that this year, Part 1: Ngöndro will be held online via Zoom December 27, 2020–January 1, 2021 and is open to everyone.
Live simultaneous translation will be available in multiple languages.
The Ngöndro teachings are the foundation of and entrance to the dzogchen path. Attending a Part 1 Ngöndro retreat or previous Ligmincha Learning Ngöndro course is a prerequisite for further study of this cycle of teachings, which continues in subsequent years.
 The December 2020 retreat will be led by Geshe Choekhortshang Rinpoche, who will guide the teachings, and Geshe Yungdrung Gyatso, who will lead the meditations. Geshe Tenzin Wangyal Rinpoche will teach Part 2 in December 2021.
The Ngöndro teachings are the foundational practices that establish one on the dzogchen path. Dzogchen is considered the highest teaching in Bön and Tibetan Buddhism. The view, practice, meditation and conduct are all based on self-liberation, which allows all that arises in experience to exist just as it is, without grasping, aversion, or elaboration by the conceptual mind.
Ngöndro offers complete instructions for taming, purifying, and perfecting the suffering mind through nine practices. Although the practices that make up the ngöndro are called preliminary or foundational, because of their power many practitioners adopt them as their main practice. Ngöndro contains within it the entire path to liberation, and its practices can accompany one through the years like a lifelong friend.
Everyone is invited to attend this special retreat, including practitioners who have already received the Part 1: Ngöndro teachings in a previous cycle. All who attend the new retreat (or a previous cycle) will be eligible to study Part 2 of the Experiential Transmission of Zhang Zhung with Tenzin Wangyal Rinpoche at our Winter Retreat 2021, which will take place both online and onsite at Serenity Ridge Retreat Center in Virginia.
Registration is now open!
Learn more/register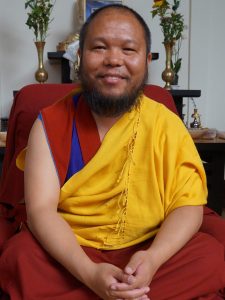 Geshe Nyima Woser Choekhortshang Rinpoche lives in Prague, Czech Republic, and currently is an assistant professor in the Department of South and Central Asia at Charles University in Prague. He completed his geshe degree at Menri Monastery in northern India in 2008. He regularly teaches at Ligmincha sanghas in Italy is a spiritual advisor for Ligmincha Italy.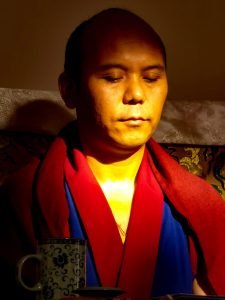 Geshe Yungdrung Gyatso is the resident lama of Ligmincha Poland. He lives in the Chamma Ling Poland center in Wilga, near Warsaw and he completed his geshe degree at Triten Norbutse Monastery in Nepal in 2009. He also teaches throughout Europe.