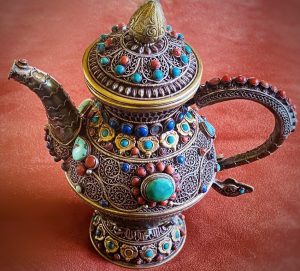 Serenity Ridge Retreat Center's Online Auction is now open!  Bidding began Tuesday, June 23, at 9 a.m. Eastern (New York) time and ends Tuesday, July 7, at 1 p.m. New York time. Click on the link below to view the auction and get started.
charityauction.bid/serenityridge
Any registered bidder can bid on as many items as you wish during the auction. Before you can bid, you must click on the "Online Registration" link at the top of the auction page. You will be notified by email if you get overbid. Bidders also can use a proxy bidding feature, setting a maximum price and then letting the computer bid for them. The top bid for each item when the auction closes at 1 p.m. on July 7 is the winner. Items will be packaged securely and mailed to the winning bidders.
Help support Serenity Ridge Retreat Center with your bids! Every bid directly contributes to our mission: holding sacred space for students of Yungdrung Bön. The practices and teachings of Bön have an incredible power to open our hearts and to heal the body, speech and mind. At this time in the world, authentic sources of compassion and wisdom are hard to come by. Ligmincha International and Serenity Ridge are proud to play a role in preserving Bön and connecting students all around the world to the sacred teachings.
This year's auction is vitally important. Serenity Ridge had to close to hosting retreats in response to COVID-19, but there are still ongoing maintenance costs, property tax and insurance, a mortgage to pay for Kunzang Khang, and a very small staff to support. We have also dramatically expanded our vision by bringing Tenzin Wangyal Rinpoche's retreats online in multiple languages. We have even been able to support more than 500 attendees, who otherwise would not have been able to attend our spring and summer retreats, with full scholarships! This auction helps ensure that we can continue to support Rinpoche's teaching activities and practitioners everywhere, not just at Serenity Ridge.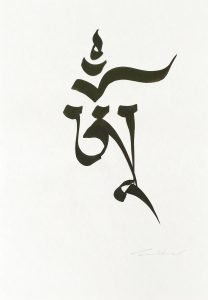 This year's auction has some amazing items!
Calligraphy by Tenzin Wangyal Rinpoche
A prosperity kettle belonging to Rinpoche and Tsering that has been in their possession for more than 20 years
The last available copy of H.E. Yongdzin Rinpoche's book of calligraphy and drawings
A statue of Sherap Chamma filled with precious substances and blessed.
And much more!
In addition, people also can directly contribute $25 or more to help build a media server to gather together and catalog Rinpoche's teachings from over 30 years.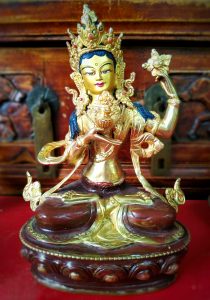 Please note that shipping is not included in the price of items and the expense will be calculated before shipping any items to you. Please take into consideration this additional expense while bidding on your items.
Enjoy viewing the selections in this year's auction. Have fun with the bidding. And if yours is not one of the winning bids, consider making a donation to Ligmincha in the amount you would have given for that special auction item. Your generosity supports us now more than ever.