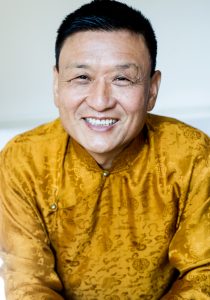 The Seven Mirrors of Dzogchen is a powerful heart-essence teaching from the Tibetan Bön Buddhist tradition. It offers a direct introduction to the clear, open awareness of our true nature as well as methods for maintaining the recognition of who we truly are.
All are welcome to join Tenzin Wangyal Rinpoche for this special two-week online summer retreat, beginning June 20 and ending July 3, 2020. You may attend for either one or two weeks.
Week 1: June 20–26 (begins June 20 at 10 a.m. and ends June 26 at 1 p.m., Eastern – New York time)
Week 1 Summer Retreat Schedule 2020
Week 2: June 27–July 3 (begins June 27 with 8 a.m. practice and ends July 3 at 1 p.m., Eastern – New York time)
Week 2 Summer Retreat Schedule 2020
Flexible pricing is available so that as many people as possible can attend. You may choose from one of four price levels for each week of the retreat (or both weeks together). If you need to apply for a full scholarship to attend one or both weeks, click on the "Scholarship Application" link at the end of this page.
The seven mirrors are:
The heart mirror of the view
The heart mirror of the meditation
The heart mirror of the result
The heart mirror of conduct
The heart mirror that explains the pure realms and lands of samsara
The heart mirror of sixfold consummation
The heart mirror that explains the benefit of meeting with this teaching
Tenzin Wangyal Rinpoche will lead us through the essence of the Seven Mirrors, beginning with the view of dzogchen, known as "the great perfection." There are no prerequisites for attending these teachings.
This retreat is sponsored by Serenity Ridge Retreat Center, headquarters of Ligmincha International, and supported by Ligmincha.
Live simultaneous translation in Spanish, Polish, Russian, Portuguese, German, French, Slovak and Hungarian will be available for both weeks. A Korean translation, while not in real time, will be available within a day of each teaching. Additional languages will be announced as they are added.